An excellent experience marred only by its price point.
Pokédex 3D Pro is the paid downloadable sequel to the free Pokédex 3D, an app released on the 3DS eShop last year that was capable of showing models of every Unovan Pokémon in 3D. 3D Pro includes every known Pokémon and form from all five generations, which ends up being well over 700 3D Pokémon models and forms, but that's far from all.
In addition to the models, Pokédex 3D Pro tracks egg groups, abilities, type matchups, evolutions, complete move sets, and much more. From a Pokémon fan standpoint, 3D Pro is much more serious than before. There is a completely separate Move Dex that goes through each move, which Pokémon can learn it, and how each Pokémon does so. In addition, there is now a narrator who (I presume) correctly pronounces the names of each and every Pokémon. Who knew the "c" in Arceus is actually a hard one?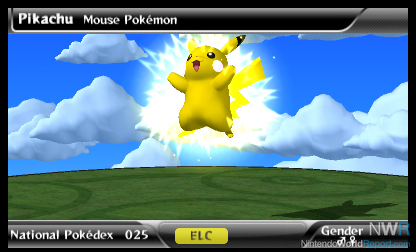 Each Pokémon and form in the series comes with its own cry, AR marker, 3D model, and animation. The 3D models in this application are by far the prettiest example of 3DS graphics. They all have adequate detail (the fire on Ponyta's back actually looks like proper fire), all the models are smooth (practically no jaggies, even on 3DS XL), the shadows on each Pokémon look perfect, and the fact that these are the most realistic looking Pokémon yet is a marvelous thing. It would take hours to properly appreciate the work put into these creatures, and I find no hesitation in saying I will spend all of those hours by the time I am done with 3D Pro.
On the UI front, everything has been touched up. The app now has some customization options between the background scenes (outer space, a forest, and four others), up to six window styles, and up to three different kinds of background music.
The AR viewer also returns, and as expected, every single Pokémon can be presented in the real world. It is as good as it has always been, but it is still something of a take it or leave it feature.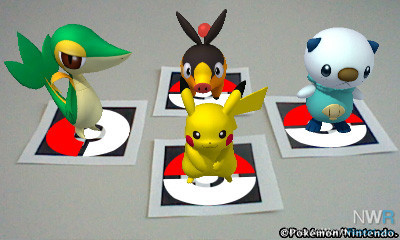 The last feature worth mentioning is the new Pokémon Challenge mode. Within it are 36 quizzes (and three bonus ones reserved for password-based exams) that test your Pokémon knowledge from every single piece of information in this game: Pokémon, types, stats, egg groups, abilities, special forms, weights, heights (fun fact: Nidoking is only four feet tall), and Pokémon cries. Fans of the series may find the quizzes (which need to be progressively unlocked) dull and simple at first, though as you get into the nitty-gritty, the quizzes get appropriately difficult. The egg group quiz was so difficult that I must have retried it 20 times. While an interesting feature, these quizzes still only regurgitate information from the Pokédex. I would have liked to see a bit of game or anime trivia thrown in.
As I sing the praises of how much of an improvement this application is, I can't help but shake the fact that the price of admission is very steep. Currently priced higher than any other eShop-exclusive game, there is no shame in thinking that 3D Pro is just too expensive. However, if you are a big fan of the series and can appreciate the app's specific content, Pokédex 3D Pro may be worth it.