Worth the three-year wait?
NightSky, Nicalis' third eShop release from developer Nifflas, feels like a tech demo showing off a new 2D physics engine. It's a gorgeous, atmospheric tech demo, but feels like a smattering of ideas that don't form anything too cohesive. The game seems haphazardly organized, with some concepts introduced once and barely used in any interesting manner.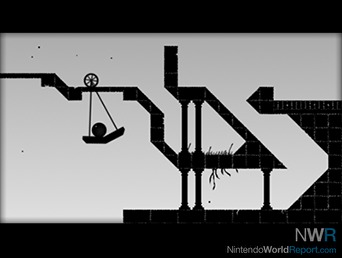 You control a ball in the moody world, or, at times, a button, or some platforms—the game switches the object you direct from one vignette to the next, as you try to reach the end of 10 stages. Sometimes, with the ball, you can go fast or slow at the press of a button, and on several occasions you can change gravity. However, it's not consistent; what you can do changes from area to area.
NightSky is beautiful, though, and its subtle 3D effect does wonders to suck you into the world, as does Chris Schlarb's ambient music. The gameplay just lacks substance, and feels like a polished vertical slice of a more intriguing and expansive game. Some of the mechanics introduced, especially when you control weird vehicular contraptions, or the gravity starts switching, are engaging and challenging, but most puzzles are best solved by launching off a ramp at varying speeds to land on a platform. That's not clever or interesting—it's just trial and error.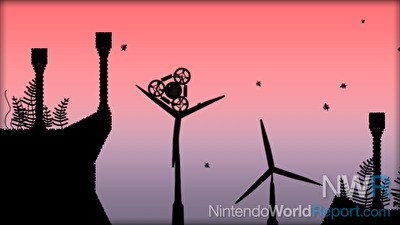 The game includes a harder difficulty, dubbed Alternative Mode, which dispenses with tutorial pleasantries and presents a more challenging and interesting experience using the same level backdrops but changes the geography and layouts. Alternative Mode avoids most of the frustrations of the normal setting, but still retains its trial-and-error heavy escapades.
The wait for NightSky on a Nintendo platform has been long, and, unfortunately, may not have been worth it. While the graphical and aural presentation is worth celebrating, the actual gameplay comes up short, feeling like the primitive form of a much better game.