Madden is always brighter the year after the Packers win the Super Bowl.
Madden NFL 10 on Wii marked a huge change for the series. It was still football, but the fresh take involving party-focused gameplay and an abstract cartoony style was very welcome. Two years later, the remnants of that sprightly approach are still present, but the finished product is more like the Madden games Madden 10 tried to distance itself from, at least visually. Fortunately, the gameplay is as strong as ever.
The most immediately noticeable change is the art style, which is more realistic, but in that realism, it loses what made it unique. It also makes the game look even more inferior to the HD versions; the over exaggerated art style made that direct comparison less prevalent. The user interface, which had a big facelift last year, is still appealing; although using the pointer for everything still adds too many extra steps to what used to amount to a button press.
Thankfully, they added Classic Controller support this year, which gives you the option to play the game with traditional controls. They also added a Tecmo Bowl-style control method that features the Wii Remote on its side. It removes a lot of the strategy and interaction, but if you're playing multiplayer, it makes for a more casual experience that is not as regressive as the other Wii Remote-only scheme, which removes almost all control from the player.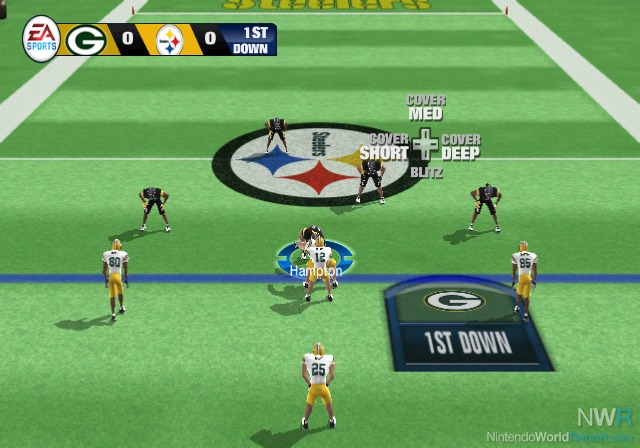 The Wii Remote and Nunchuk controls are still strong, and the point-and-click passing is as smooth as ever. The new tweaks to it this year are almost all presentation-related. Now, you can hover over any player on the field and get a snapshot of their stats. It's well implemented, and ties into the bigger emphasis on presentation in the game in general. Each game feels more like an actual televised presentation of the game, though it seems oddly self-serving to have to skip over a screen that says "Presented by EA Sports" at the end of every game.
Xbox 360 Achievement-esque awards were added this year, and they actually unlock meaningful rewards, such as alternate uniforms, new stadiums, and zany footballs that alter gameplay. Your progress to complete these awards automatically comes up during the game. Altogether, there is a good mixture of attainable, long-tailed, and challenging goals to give players a little extra incentive to try different modes and play styles out.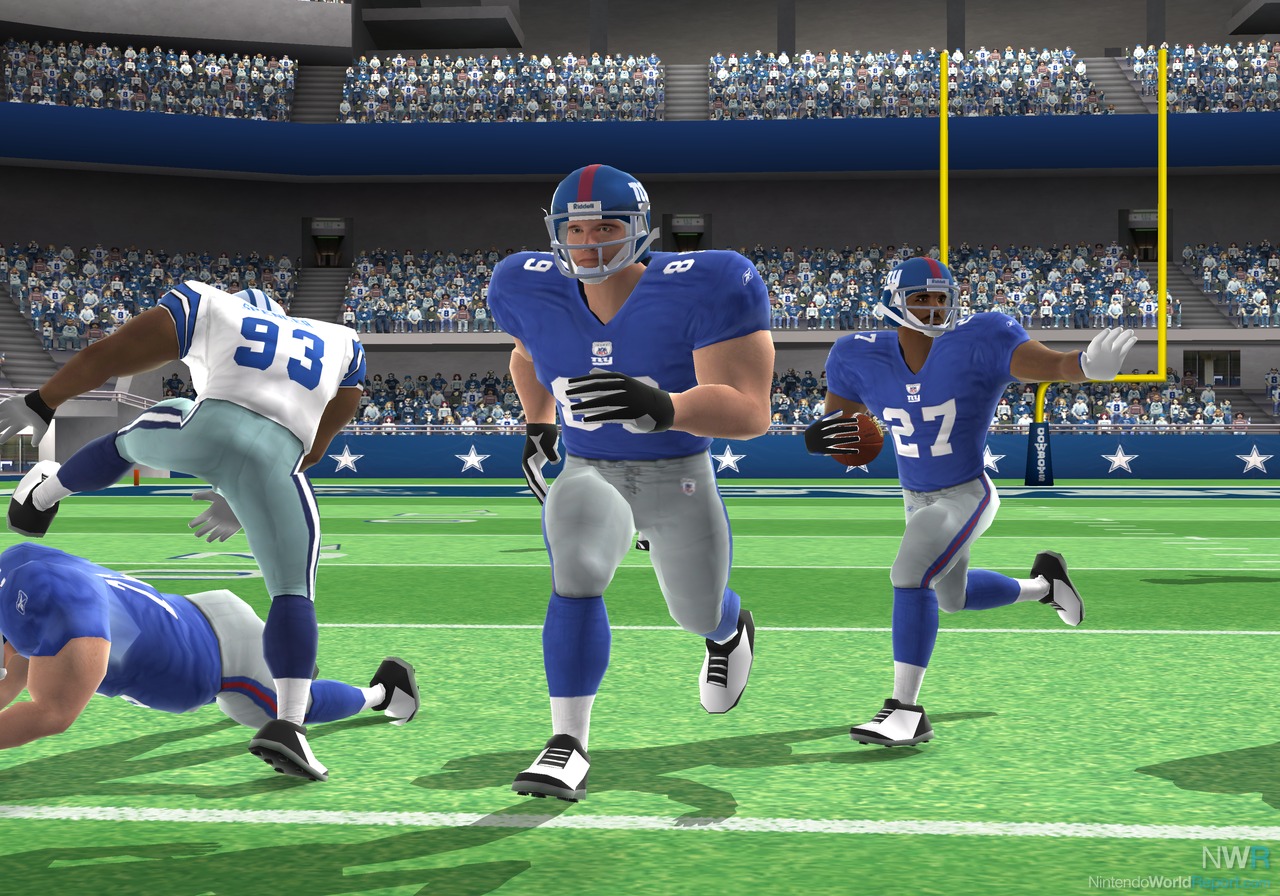 The biggest disappointment with Madden 12 is the lack of any bolstering of the online. It's been present in practically every version of the game on Wii, but it's never been anything more than exhibition games. You can get updated rosters just like the other versions, but the actual online play is underwhelming.
Madden NFL 12 on Wii is not for every Madden player - it's for an unfortunately small group of Madden players. It still has all the core features of the other versions (Franchise, Fantasy Draft, etc.), but the overall gameplay is a little more light-hearted and forgiving. This game is an incremental step from last year's solid game, and all of the additions, outside of the neutered art style, are great. As it stands, this is the best version of Madden on Wii to date. Go out and pick it up if you're interested in playing a great football game on Wii.