This is likely the best version of Xevious yet.
If you've ever enjoyed Xevious at any time in your life, you owe it to yourself to pick up 3D Classics: Xevious. And to those who have spent their entire life living under a rock, Xevious is one the earliest scrolling shooters to come out, as up until that point, games like Galaga and Space Invaders were fixed on one screen. The game also introduced the novelty of having both air and ground enemies. To go along with this, your ship, the Solvalou is equipped with the usual guns that shoot straight ahead to take down flying enemies, as well as the ability to drop bombs on the ground, by lining up a reticle with the desired object and pressing the alt-fire button.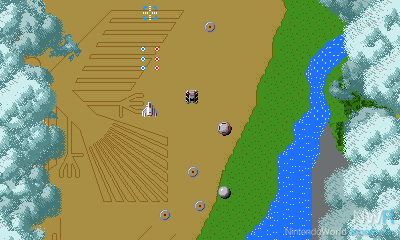 The 3DS Classics version of the game stays true to the original, but adds a superb 3D affect. The game's 3D does a great job of allowing the player to distinguish between the air and ground enemies, as both the Solvalou and the air enemies are separate from the ground by a layer of clouds that serve as a middle layer. One of the first things that I noticed while playing the game with the 3D turned on is the way that bullets raise from the towers and tanks on the ground. Instead of just appearing on the same plane as your ship, they actually look as though they are coming from the ground. And just like the other 3D Classics, the game has the option to quick save, as well as the ability to map your controls as you please, though I've found the default controls to be the perfect match for this game. My only gripe with this game applies to all of the 3D Classics titles, and that's the lack of an online leaderboard.