High-score gameplay never felt so visceral.
The Resident Evil series is generally focused on a story, as, especially now, the series' mythos is extremely dense. However, Resident Evil: The Mercenaries 3D is not focused on story at all. Instead, it's a high score-focused game where you try to kill as many enemies as you can before time runs out. Basically, it's the Mature-rated Yoshi Touch & Go for the 3DS.
The gameplay style started out as a popular side game in Resident Evil 4 and 5, and this full retail release takes the groundwork laid out previously and expands upon it, delivering 30 missions packed with devious enemies and many tense moments. The typical mission begins with a timer and the instructions to defeat as many enemies as you can. You then proceed to use your weapons and surroundings to slaughter foes. Fallen enemies drop weapons and healing herbs that you can pick up to replenish your ammo and health.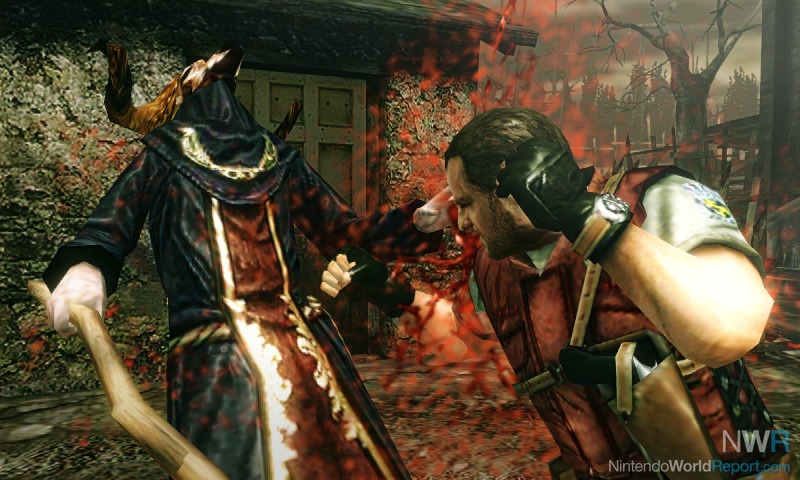 Depending on the character you choose, you have a different set of guns and grenades. In total, there are eight characters, all of which have slightly different attributes. The characters also all have different melee attacks, and while they all generally provide the same results, some of them are fun to watch (see pretty much anything Krauser, Hunk, and Wesker do). That helps the entire cast feel dissimilar, even when you eventually unlock the one weapon load-out you use with every character.
The Mercenaries 3D also adds skills and medals to the game. Skills are perks that you can equip and level up. You unlock them throughout the game by completing different objectives, and you can equip up to three at a time. The more you use them, the more experience they get, going from level one to three and getting more potent along the way. Medals are achievements you can strive for. They are tied to different unlocks, and offer a good mix of attainable and difficult goals.
If you're good enough, you can burn through the missions in 5 to 7 hours, but this game isn't that easy. Some of the later stages are downright cruel and require you to master the game's intricacies to win. There are also numerous unlockables, ranging from characters, skills, and weapon load-outs, that add an incentive to replay past levels and get higher scores.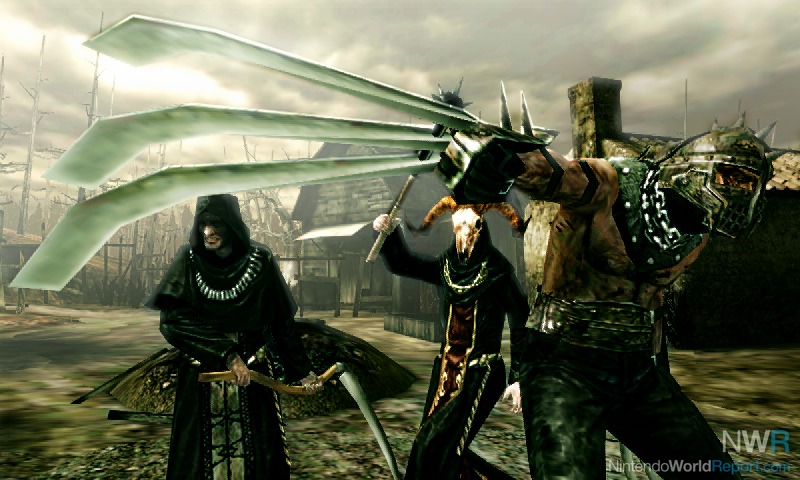 The use of 3D isn't necessary to complete the game, but it looks damn good. As another tactic for immersing you in the world of the game, it works wonderfully. I might not always play with it on, but I enjoy it when I do.
One of the few sour spots is the fact that all of the levels and enemies are pretty much stripped right out of previous games in the series. With the enemies, it isn't that big of a deal, but the levels start to repeat too quickly, and when there is already a somewhat smaller amount of missions, it's disappointing.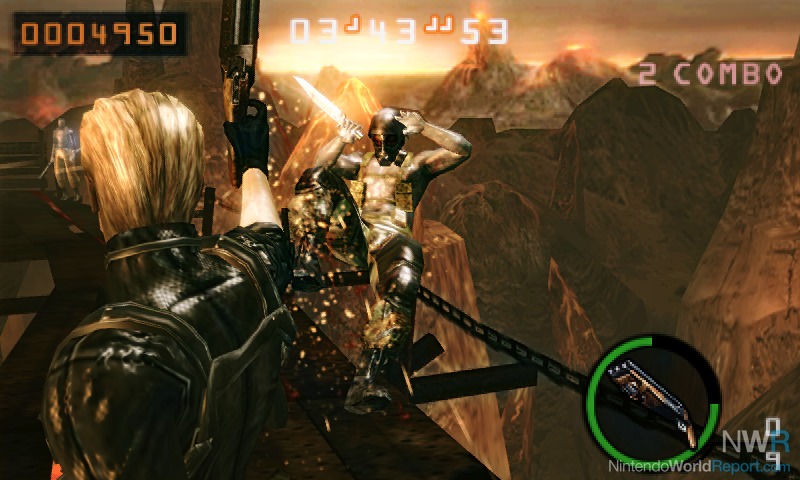 As a single-player game, The Mercenaries 3D is already very good. There is also local and online co-op play for the majority of the missions (you can't play the training missions in co-op). This offers another way to aid your progress, as the multiplayer is tied to the single-player goals and unlocks. Online multiplayer seems to work very well, and without much lag. We will have more in-depth follow-up impressions shortly after the game's North American launch.
Resident Evil: The Mercenaries 3D isn't for everybody. If you're expecting a full-fledged Resident Evil game, you'll be disappointed (but should check out the short demo for Resident Evil: Revelations included with this game), but if you're looking for a portable-optimized intense high-score game centered around killing zombie-like enemies, this fits the bill. The Mercenaries 3D is worthy of a full retail release, and hopefully we'll see more like it in the future.