NWR's Child's Play Charity drive over the weekend was a huge success! In case you missed it, we've got you covered with an enhanced recording of the Radio Trivia Live segment!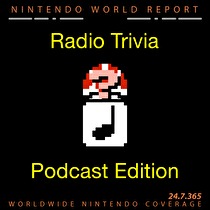 Subscribe via iTunes (Please rate and review, too!)
It's not too late to donate to this worthy cause! Just head over to the event page and click on the donation link to give children with illnesses the gift of games!
We apologize for any blemishes in the audio. This show was recorded and broadcast live over the Internet, limiting our ability to adjust audio levels and minimize cross-talk. Hopefully these minor issues will not detract from the experience too much, and we appreciate your understanding.
This episode was edited by Michael "TYP" Cole. All game music is copyright their respective owners.