Neal, Zach, and Jonny celebrate a hundred episodes of game music with some of their personal favorites alongside a friendly Jeopardy match.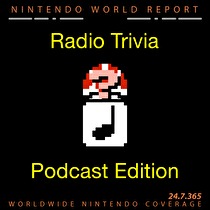 Subscribe via iTunes (Please rate and review, too!)
Do you have a game request? Then send it my way and your request might be on the next episode of Radio Trivia: Podcast Edition! Heck, throw in a question and specific songs if you want. Just remember, it has to be a game found on a Nintendo system in North America (unless we say otherwise)!
This episode was edited by Michael "TYP" Cole. All game music is copyright their respective owners.