As the debut title for developer Daniel Nascimento, Rocket Fist is looking to deliver quite a whallop!
While I began getting acquainted with Rocket Fist, I wasn't quite sure what to make of it. The controls were simple to understand, and the action was intense and frantic. Yet, underneath that simplicity, plenty of room for skill and even strategy was present. In the back of my mind, a thought kept trying to claw its way out, a realization it took some reflection to finally put into words: In many ways this is what Bomberman used to feel like to me when it got its most intense.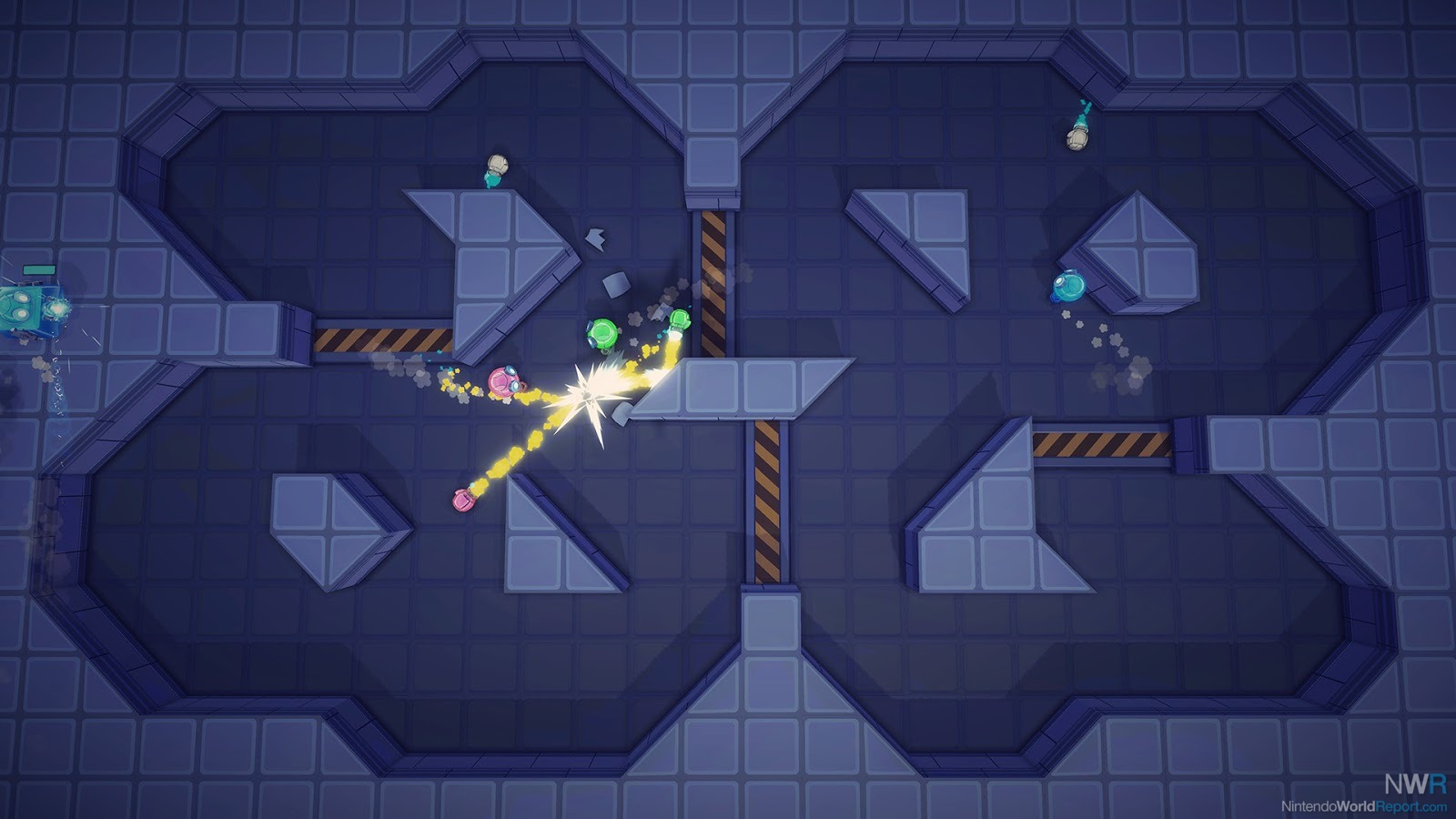 I'm not sure that even videos can properly convey the very fast-paced experience you get with this title. Find a fist, look for your shot, point and fire, retreat, try to stun someone with a fist so you can have it, look for a power-up, or maybe even look for an opportunity to throw your fist at one another player is trying to pick up to create some glorious chaos! If you're feeling really daring you may even be able to time it so you can catch someone else's punch… but you'd better have that timing nailed to get away with it. That's just the bare basics, but once you layer in various obstacles that create a variety of angles for your shots, elements like walls that raise or lower on the press of a button, or moving conveyor belts that can speed you up or slow you down, it makes for quite a challenge to both your skills and your ingenuity.
The single-player Adventure mode is actually not so different from playing the multiplayer Versus mode; you just are progressing through various challenges until you get to a Boss fight, then move onto the next sector. That said, it does do a pretty good job of introducing concepts to you little by little, so you're not just thrown into the mix and expected to understand everything while you're busy dying. You can also rock Versus mode by yourself against bots and I was happy so far to find them challenging without also being cheap, though the dead "ghosts" did seem to try to team up on me from the sides.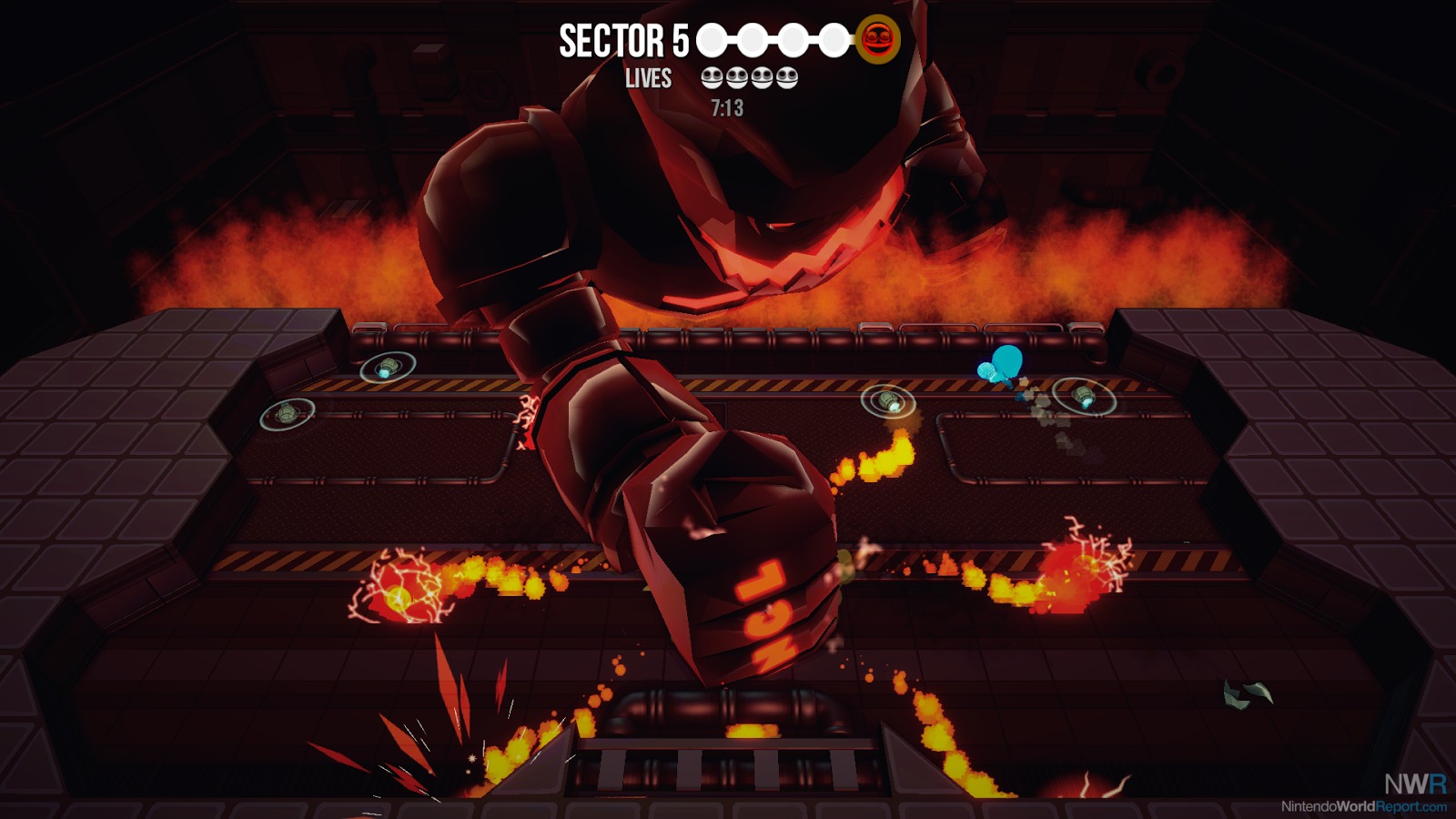 While the space for local multiplayer gaming on the Switch is about to get pretty crowded in the coming months, I'm thinking Rocket Punch has a shot at capturing a safe chunk of people looking for some fast and crazy fun. It has a cartoony and colorful look, it brings the action to you in a hurry, and at least for me it inspires a nostalgia for local multiplayer games I enjoyed with friends on the SNES. Will check out the final version once it makes its way to the Switch later this year and give you the final details then.
This preview is based on the current PC version of the title which likely includes features that won't be included in the version for the Switch as noted. Final gameplay and features may be altered by the time of the final release but the core gameplay should remain representative.