Your Creations are Alive and now available on store shelves!
Freakyforms Deluxe: Your Creations Alive is the retail version of last year's eShop game Freakyforms: Your Creations Alive. In the original title, you use a toolkit of parts to create a bizarre character to explore an equally bizarre world full of fetch quests and challenges. If you want more details on the original Freakyforms, you can read our review here.
Freakyforms Deluxe adds multiplayer and dungeon exploration to the original title, and repackages it as a retail game.
The multiplayer mode supports up to four players and tasks them with picking a theme and then each creating a Formee to match. After doing so, their creations can enter and explore the world together. Deluxe supports download play, so only one copy of the game is required to access the multiplayer content. Just like in the original game, these Formees can be saved to the SD card or as a QR Code access later.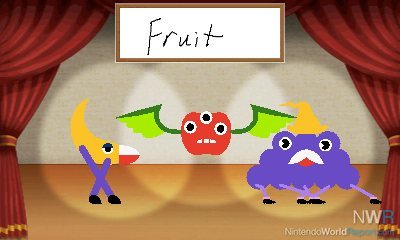 After multiplayer Formee creation comes the grand reveal!
The new dungeons add some simplistic RPG elements. Controlling in the same way as the overworld, these areas add some strategy to creating Formees, as size and shape affects the stats that drive the battle system. "Special Actions" can be discovered by wandering around the tight, maze-like, dungeons. These add new skills for the Formee to use in battle. Despite this, the player has no control over the combat; the AI selects each move to use in the turn-based battles, which are initiated with you are caught by one of the other Formees wandering the dungeon.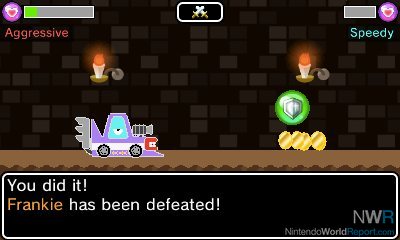 Franky was a jerk anyway
Freakyforms Deluxe: Your Creations Alive will be released in North America on November 5 both as a retail game and via the eShop.