Three-dimensional farming.
Natsume's latest Harvest Moon game was on the E3 show floor, and I was given an in-depth preview of some of the new features they've added for the series' 15th anniversary.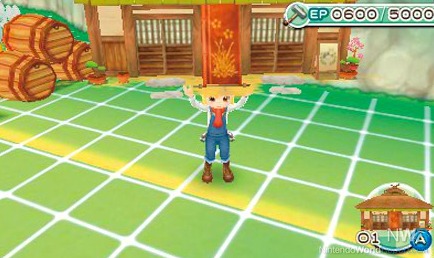 A New Beginning comes with a fresh new art style for the series, with characters looking much more realistically proportioned than the chibi-fied (super-deformed) look the games have had in the past. The ever-present cuteness factor has not been done away with, however, and the characters and animals are still very much pleasing to the eyes.
In this game, you have much more customisation than ever before. You can choose your character's skin tone and facial features to make your avatar better suit you, and after some time in the game you'll have access to both a tailor and a hairstylist to change your look further if you so desire. 
But not just the character is up to you—you also get full control over the entire town.
The mayor makes requests for you to improve the somewhat barren town, such as placing street lamps or park benches about to improve the quality of life and entice new residents to move in. Every structure in the game can be picked up and moved around easily, allowing you a lot of freedom, such as the ability to place wells at each of your crop patches for quick water access, or relocate your barn to better manage your land. It also applies to the town itself—that one store on the other side of town that you'd always find was closed right when you needed it? Just pick up the entire building and move it closer to give yourself much easier access. That cute girl you're trying to woo? You can move her house next door to give yourself the chance to meet up every day.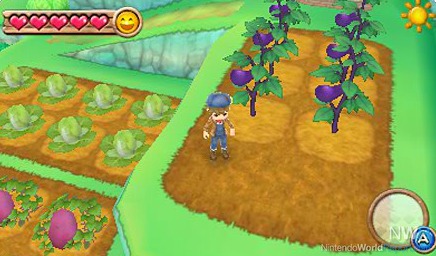 On that note, there are five bachelors and five bachelorettes in the game to choose from with their own personalities and quirks.
Your farmer now has carpentry abilities, allowing you to upgrade your tools, build furniture, and repair broken equipment without the need to visit a local blacksmith. You can collect and make furniture to decorate your house like in some of the more recent games in the series, as well.
Fishing has also become easier, allowing you to build wooden fish traps to place in the rivers that you can return to check on later.
New animals in the series include the llama and the yak, and many of the staple animals from older games in the series have also returned.