Neal has had a 3DS now for a week, and dishes on how the system is holding up.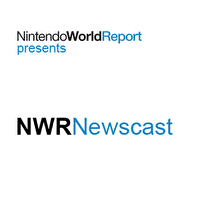 Subscribe via iTunes (Please rate and review, too!)
Episode 46 is back to full strength, and back on time! Neal has his Nintendo 3DS and it's time to start talking. He talks about all the wonderful 3D games he's played so far, and also about all of the features bundled into the system.
Andy talks about his latest review game, Remote Racers on DSiWare. Spoiler alert: it's not good. Zach rounds out the show by talking about his latest retro pickup, but you'll have to listen to find out what it is.
Email us at newscast@nintendoworldreport.com! We love to hear from you!
This podcast was edited by Nathan Mustafa with help from Andy Goergen.
Music for this episode of NWR Newscast is used with permission from A Boy Named Earth.