Electronic Arts makes its return to Nintendo platforms. How strong is their resolve?
Football is a sport I consume on a weekly basis. While I don't go as deeply into the details as others, I do love to sit down and watch a couple of matches. That interest has somewhat coincided with video games for me. I don't purchase FIFA every single year, but I do play it a ton with family and friends who play it on a daily basis. Their fervor is hardly surprising given the success of the series. FIFA has made its way to Nintendo systems now and then, but not the same FIFA enjoyed by the competition. This year is no different. Despite it being FIFA 18 in name, it runs on a different engine and lacks the bells and whistles that come with it. Why play it on Nintendo Switch at all then? Well, this version is impressive in other ways.
The demo that I played at a post-E3 event was rather limited. Friendly matches were the only option available with only a few teams, like Barcelona and Bayern Munchen, to choose from. The loading times during our play time were snappy. We played in both tabletop and television mode. I didn't see any noticeable technical mishaps with either. Naturally, this Nintendo Switch release isn't as sharp as the PlayStation 4 and Xbox One versions. The crowds and finer details are a little murky, but beyond that it is still servicible.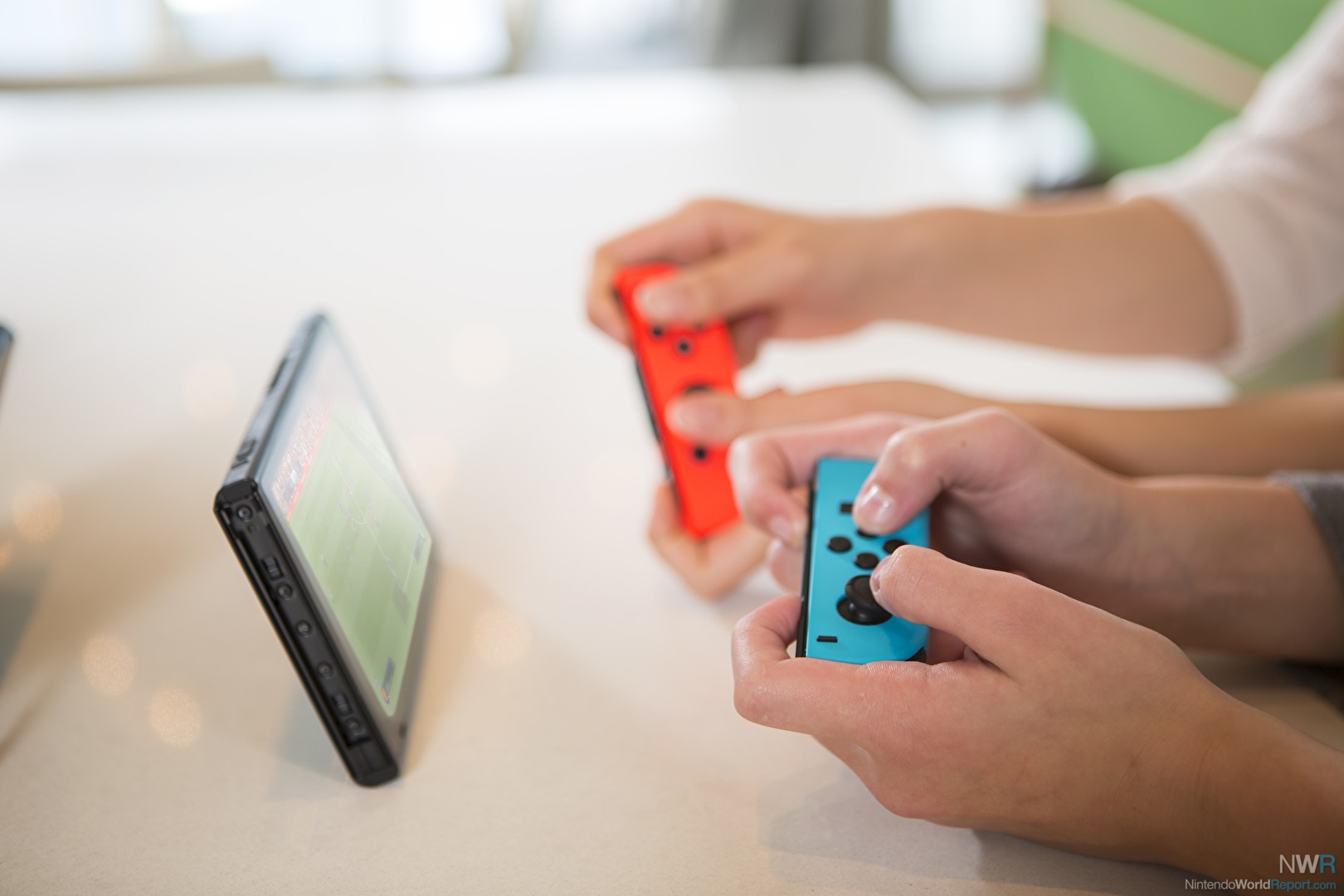 For all the PR speak, they are totally on the money about this being the best mobile version of FIFA. Despite the shortcomings of the engine, the physics and mechanics felt absolutely on point. Everything about it, from dribbling to shooting the ball to a different player, feels like how a FIFA game should. These mechanics are made suitable to the various configurations and options that the Nintendo Switch offers. I was particularly impressed when playing in handheld mode. Even with the scaled back real estate, the experience of playing FIFA holds up incredibly well. They've added a few more visual indicators to ensure that you can keep up with the game's speed on such a small screen. For the first time in a long time it felt right to play FIFA on a Nintendo system.
That feeling extends to the tabletop mode of the system, which is likely how I will play it the most. The button configuration of FIFA has never been complicated, so I found myself most engaged while playing with a single Joy-Con. I never had to second guess any of my moves, leaving me plenty of time to trash talk with friends. Nevertheless, if the button placement isn't to your liking you can tweak it before you start a game. You will be passing, shooting at the goal, tackling, and swapping players before you know it.
I was less impressed when I started playing on the television. You'll get far enough with a Pro Controller and a variety of modes, but it seems less impressive as a console game. Sure, it runs at 1080p and more spectators can join in, but its not quite up to par visually with its counterparts on PlayStation 4 and Xbox One.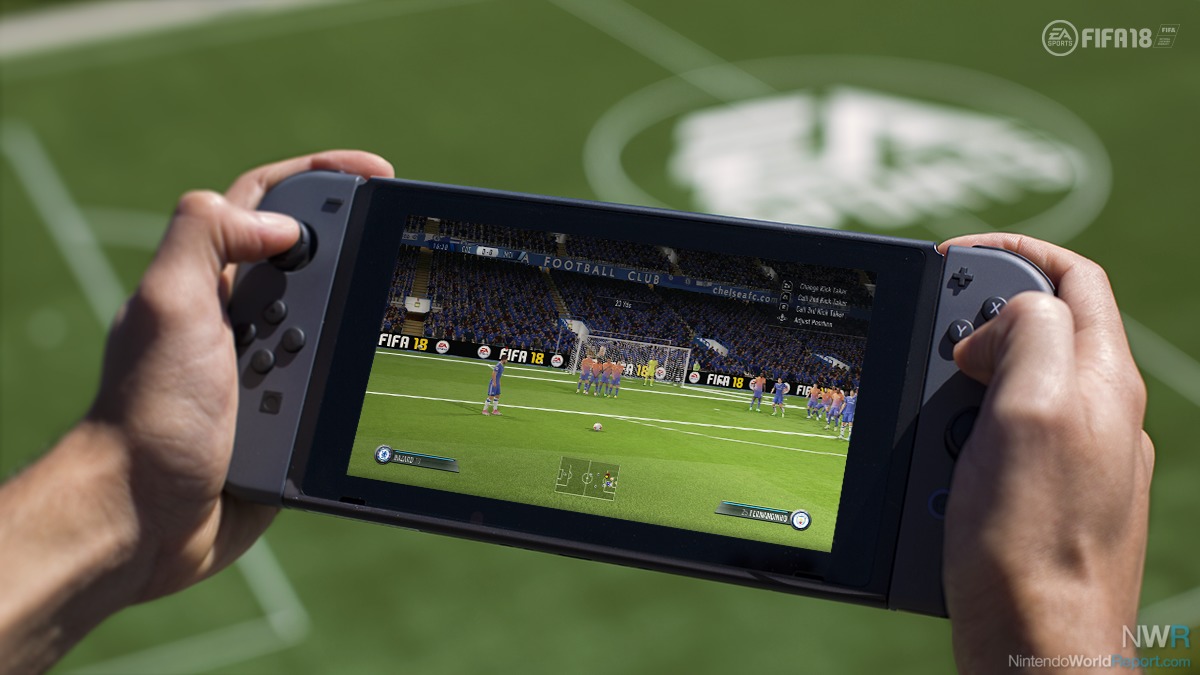 Talking about modes, the selection is quite solid. While The Journey story mode is absent on the Switch, fans can look forward to pretty much everything else. First and foremost, FIFA Ultimate Team is available for football fans to enjoy. This is currently the most popular way to play the game, allowing fans to make their unique teams and use them against others. You can do this in both Local and Online Seasons, allowing you to play with friends any way you like. Players can also engage in quick play matches, offline tournaments, the career mode, and so much more.
As much as I hate to admit it, it looks like Electronic Arts is building a solid foundation here. The variety of options on display is impressive. As a console game, it might not blow you away, but your mind will change once you remove the Switch from the dock. While I'm a little skeptical about the final game, I'm more of a believer than before I played it. Right now, that is more than enough to keep eye out for this one.