To date Snipperclips has been the multiplayer puzzle game of choice on the Switch by default. Death Squared is here to take that crown for itself.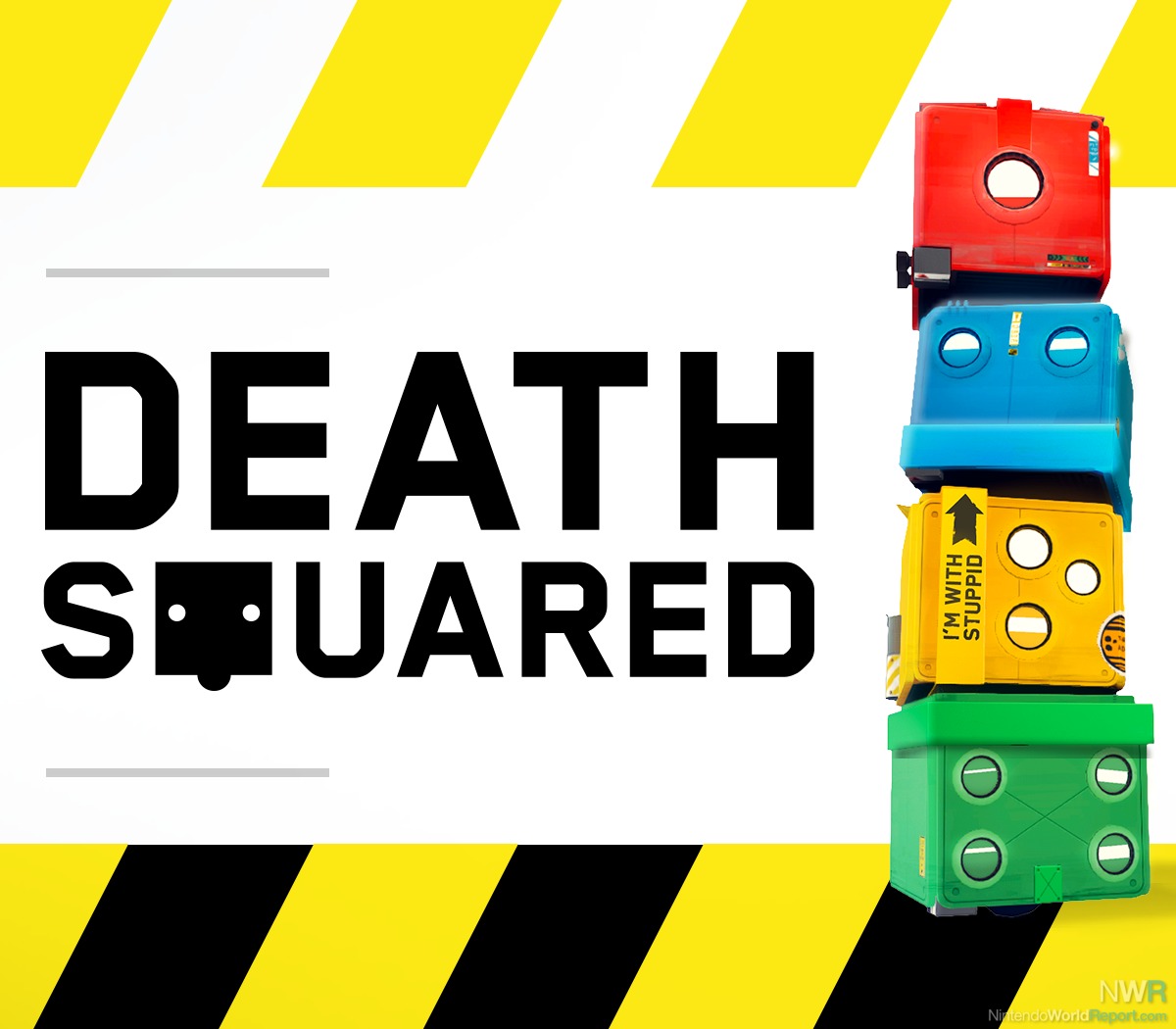 If Snipperclips is considered the cute and quirky puzzle game in the Nintendo Switch lineup, Death Squared could be be described as the drunk uncle. It has a pretty offbeat sense of humor similar to Portal's GLaDOS, and is a bit weird, but then will turn on a dime and get downright mean. If you like a challenge, I'd say that this is a game well worth playing.
Death Squared is all about solving puzzles and conquering levels composed of a variety of obstacles and death traps. In order to progress and move on to the next of the story mode's 80 levels, you'll have to avoid the many different ways of dying. If you're inclined to step up the level of insane coordination, the game also offers a 40-level party mode that will double the number of robots you'll have to control with even more devious challenges.
What's really great about the story mode is that since each robot on the screen only requires a single joystick you can easily choose to play by yourself. It does require quite a bit of mental dexterity to remember which joystick is controlling which robot. That said, it is far less clumsy than having to press a button to switch control back and forth, which allows for challenges that require both robots to move at once. You can choose to play story mode with a friend, or if you're up to a real challenge you can both try the multiplayer party mode. In party mode the difficulty is increased as you'd both attempt to each control two robots through the levels.
There's still a lot of content to uncover in this game but what I've seen so far are great mind-bending and patience-testing puzzles. Every few levels there's more elements added to what you have to contend with so there's no opportunity to get comfortable, and that suits me just fine.
Based on the current build of the game for Nintendo Switch, the game is set to launch in the eShop July 13!