Court is back in session! (UPDATED with video of the entire E3 demo.)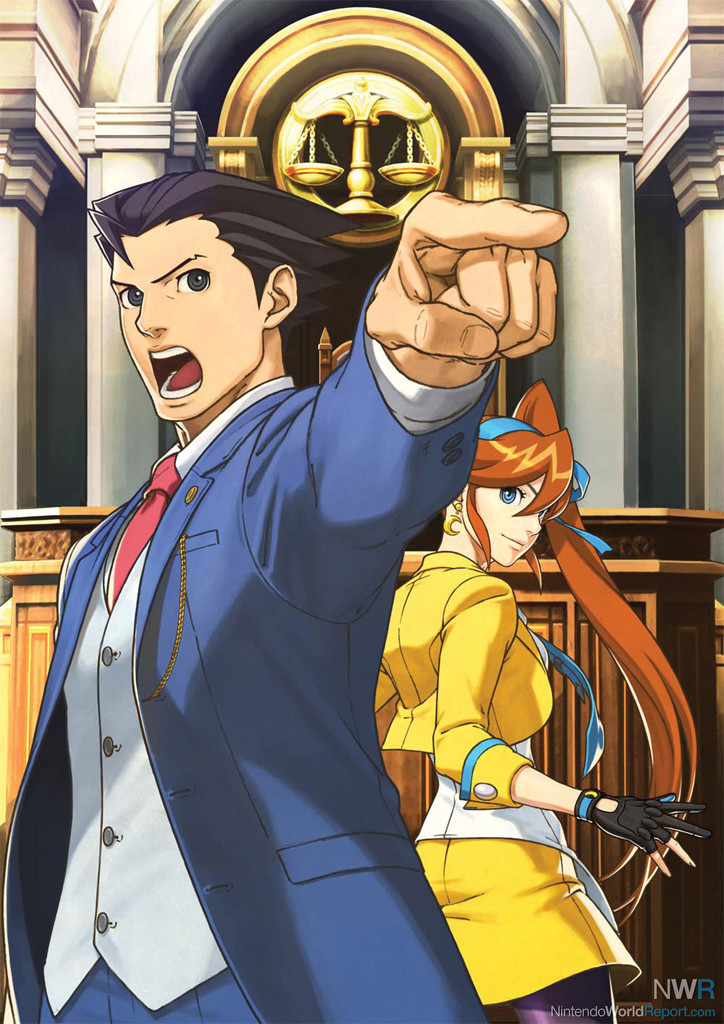 It's been quite some time since we last saw defense lawyer Phoenix Wright in the courtroom, but rest assured his skills certainly haven't faded in the slightest. The 3DS' new series offering, Phoenix Wright Ace Attorney: Dual Destinies, takes place after Nick has reclaimed his badge following the events of Apollo Justice. In the opening case presented in the demo, we see a police bomb expert muttering to himself about triggering an explosion in the courtroom and pinning it on "that girl".
Fast forward to the corresponding trial, and said girl is Juniper Woods, Phoenix's first client since returning to work. Phoenix now has a new assistant by the name of Athena Cykes. She's an analytical psychologist who can read the emotional state of the witnesses to determine inconsistencies in testimonies.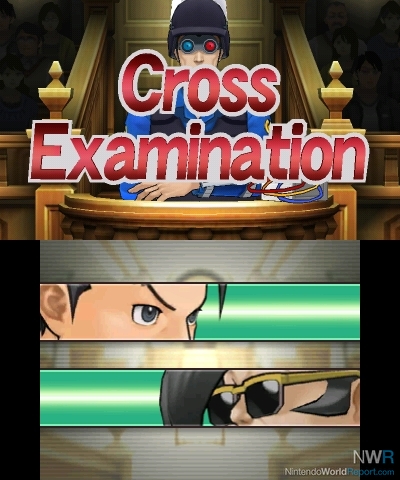 The trial plays out much like you would expect in the series, with plenty of the humorous banter and fourth-wall-breaking between the Judge and the lawyers. The prosecutor present in this trial is Gaspen Payne, brother of a certain obnoxious opponent from the previous titles in the series. At the beginning Athena confidently boasts that Nick will win the trial within ten minutes, to which the judge admits would be about the right amount of time for a demo version. Classic Phoenix silliness!
Artistically, the game looks stunning. Even though the locations and characters are modeled in 3D, they look exactly like their 2D counterparts. Most of Nick's previous animation cycles are carried over, and if you don't have the 3D slider turned on it would be hard to tell the game isn't animated in 2D. The cel-shading and polygon outlines outdo anything I've seen on the 3DS so far, and the 3D makes it feel like you're actually in the iconic courtroom with the cast.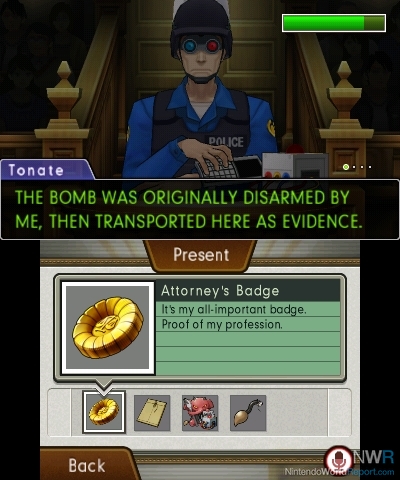 Much of the classic music, sound effects, and style are carried over into this new entry, which makes the game transition smoothly for fans who have followed the story since the start. The overhead courtroom scenes now feature a wide sweeping camera angle with more of a surround effect of the jury's background babbling, it's a simple change but it's nice and portrays the whole scenario in a more grandiose light.
One thing I missed from previous entries was the ability to hold down a mic button and verbally shout "OBJECTION" to present your evidence. At least in the first trial, you can't rotate the evidence and search it for clues, either. Whether these features will be in later trials in the game or present in the final build is up in the air at this point.
All in all the game is amazing. If you played the earlier games it's totally worth checking out, and newcomers have just enough tutorial and backstory to follow along without getting lost along the way.