NWR staff share their first memories of Pokémon Red/Blue and the Pokemon craze that surrounded it.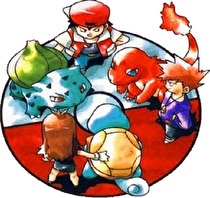 It was 20 years ago today that Pokémon Red and Pokémon Blue launched in North America.
Selling nearly a staggering 60 million copies across all territories, Red and Blue are some of the most popular video games of all time. But one can't emphasize just how big Pokémon was at the time, especially if you don't remember the craze. From the card game, to the anime, to the theatrical movie, for a few years in the late 1990s Pokémon was definitely the in thing for any kid growing up in North America, just as it was when Pocket Monsters first hit Japan in 1996.
In celebration of the 20th anniversary of Red/Blue, various Nintendo World Report staff members are recalling their own memories of the Pokémon craze. What are your own memories of Pokémon when you were growing up? Feel free to share below.