More Nintendo and an indie title make up the middle of the Top 10.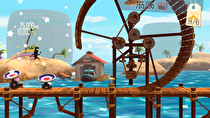 #6 - Bit.Trip Presents Runner2: Future Legend of Rhythm Alien
Publisher: Gaijin Games
Developer: Gaijin Games
Key People: Alex Neuse, Mike Roush, Danny Johnson
Release Date: February 26, 2013
Bit.Trip Runner, the 2010 WiiWare release from indie developers Gaijin Games, was a pretty awesome game. It was an endless runner, but the levels were all meticulously designed and matched to music. The bite-sized game was beloved, so much so that it spawned a direct sequel: Runner2. The sequel is a game that takes everything that is great about the original and turns it all to 11. The graphics shed the retro stylings and instead take on a quirky direction that befits the peculiar sense of humor. It takes the great levels of the first and makes them even more engaging, with branching paths and secrets.
When it comes down to it, Runner2 is one of the best sequels in recent memory. It's extraordinarily rewarding with levels that build up delightful symphonies and unlockables that call to mind Punch-Out! and hamburgers. There's the awesome retro levels with excellent music. new twists on old mechanics, and a reverse merman. If you haven't gotten this game, I don't know what else to say that I didn't here or in my review from earlier in the year. Runner2 is amazing.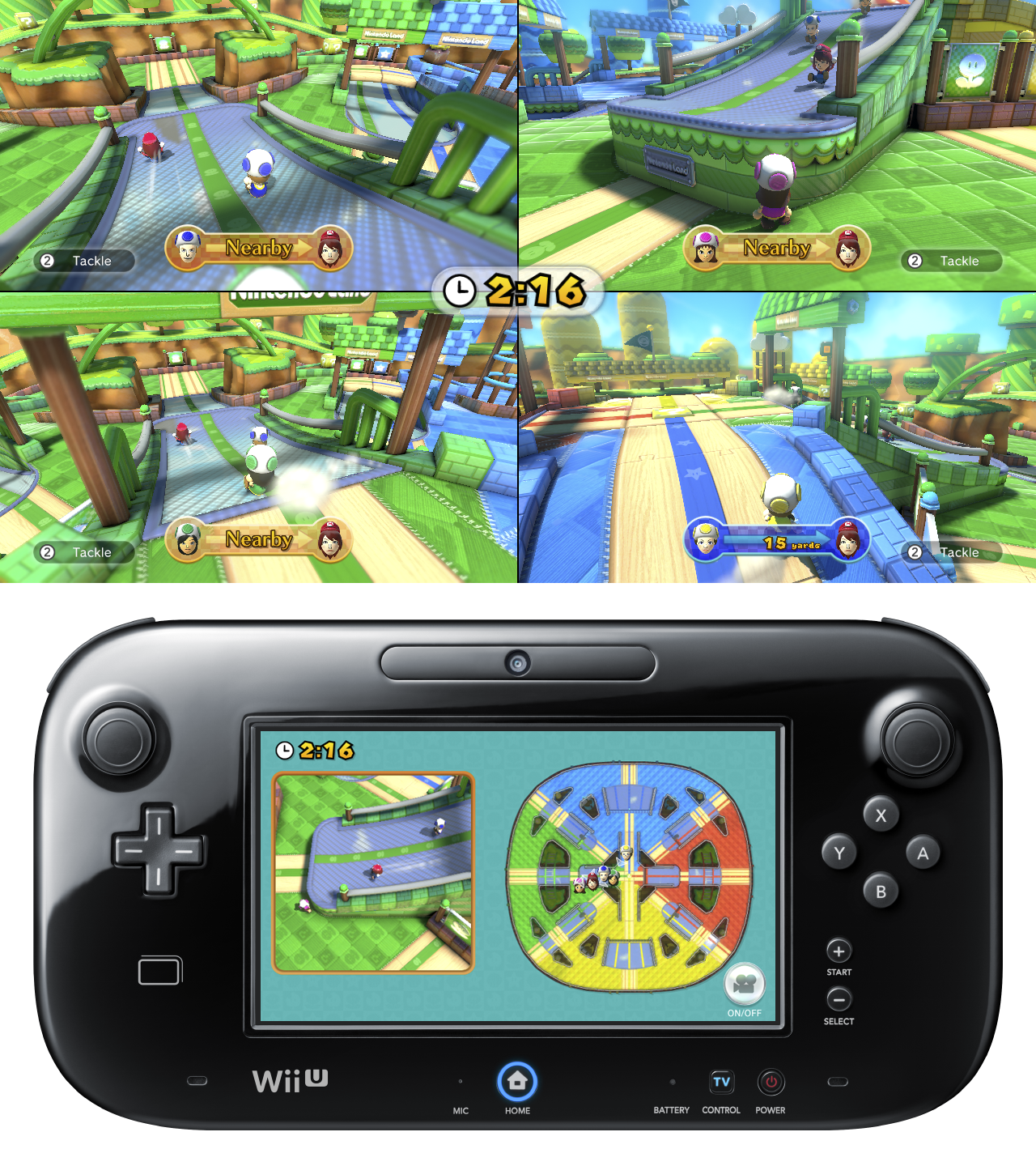 #5 - Nintendo Land
Publisher: Nintendo
Developer: Nintendo EAD
Key People: Katsuya Eguchi, Takayuki Shimamura, Yoshikazu Yamashita
Release Date: November 18, 2012
One thing many gamers grew sick of when it came to the Wii was mini-game collections. Knowing this fact, Nintendo took a bold step, and made the pack-in launch title a mini-game collection. Unlike others games of the same ilk that appeared on the Wii, this Wii U game had substance, though, making it a well-made package with fun, replayable games and plenty of stuff to do on the side.
Nintendo Land is filled with 12 separate mini-games, or attractions, each one utilizing the GamePad in a unique fashion. Some of the mini-games utilized asymmetric gameplay; though hard to explain to someone who has never played Nintendo Land, essentially it is when multiple people play a game, but interact with it in different ways. Many times this was done by one player viewing the GamePad while other players used Wii Remotes and watched the TV screen. Miiverse is also integrated heavily with messages constantly appearing, telling you what other people are playing, while their Mii's roam your park.
Although we are now past a year since the Wii U launched, with many other games released, Nintendo Land is still one of the few games to use the GamePad to its full capabilities. Mario Chase is still the best version of tag to date on a video game system. If you ever dreamed of living in a world filled with Mii avatars, you may want to check your meds and consult a doctor, then pick up a copy of Nintendo Land.