Our second Game Club dives into Nintendo and Team Ninja's divisive 2010 release.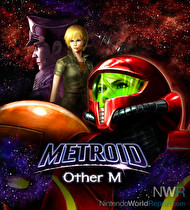 Last month's inaugural Game Club was A Boy and His Blob, a universally adored game from Majesco and WayForward. This month, we tackle a different beast: Nintendo and Team Ninja's controversial Metroid: Other M.
Some people really dug Other M (like me!), while others weren't the biggest fans of the game, thinking it did more harm than good for the franchise. The sales numbers and critical confusion certainly made the future of Metroid murky for the first time in a decade.
So, go check out Metroid: Other M for the first time or the tenth. Then discuss it in the forums with our staff and community. We'll be writing up features, referencing old ones, and discussing the game on Connectivity at the end of the month. We might have some surprises, too (I'll be coy, since they could very easily not happen).