A look at Star Fox's diminishing relevance and prospective future.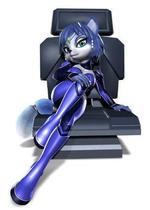 I don't think it's too controversial to state that Star Fox has lost a great deal of its pull. Where once the simple, geometric Arwing and its pilots offered a space opera that was decidedly Nintendo in all the best ways, new entries in the Star Fox series are met with caution if not outright indifference. What happened to Star Fox along the way that tarnished the legacy of the first two games? What can possibly be done to bring this series back to the highest echelon of Nintendo franchises? To answer these questions, we must start at the beginning.
There are two things I always remember about the original Star Fox, and those are that it ran at about 6 frames per second, and that the music was absolutely perfect. The theme for Corneria just captures the awe of what the SNES was doing with Star Fox, and the garbled "good luck" that precedes the first level feels like the developers are speaking directly to you. Though I jest about its performance on the hardware, Star Fox was still unlike anything available for consoles to that point, and it even rivaled the PC's space shooters, games like X-Wing and Wing Commander. It was also a bold and innovative move for Nintendo, working outside the confines of typical platforming fare while also sapping the hardware for all it was worth, thanks to Argonaut Software and the FX chip.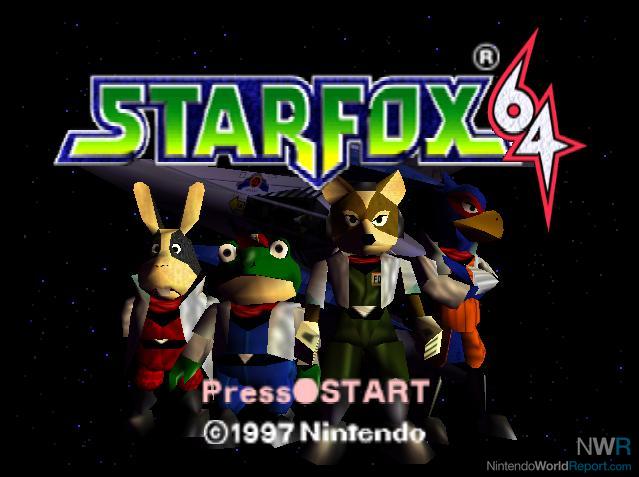 While Star Fox was a technical marvel, it was with Star Fox 64 that the vision of the game was fully realized. Basically a retelling of the first game, Star Fox 64 walked a thin line between being a story-driven experience and an arcade shooter. On one hand, the game offered branching paths, whose availability depended on actions the player took in the game; these paths would reveal something different about Fox and his relationship with his squad and his dead father. On the other hand, the game had no save feature whatsoever and kept track of your high score in each level, rewarding you with a medal if you did well enough. The game was insatiably cinematic, drawing inspiration from Star Wars and Independence Day, and featured several memorable set pieces, my favorite of which is the defense of the base on Katina from the enemy mothership.
Somehow, the stars aligned with Star Fox 64, and every aspect of the game just clicks. Our own Nate Andrews offered his opinion on this:
"I can't pinpoint with great specificity just what it was that continually piqued our interest in the game; maybe it was the effortless cool of the name, or the unprecedented smoothness of piloting an Arwing, or the dozens of contentious rounds of multiplayer that'd leave one of us sour for the rest of the day, or the soundtrack, which will remain delightfully seared into my brain for all time. Whatever it was, it kept us coming back -- day after day, week after week, and month after month -- for another crack at Andross, or another memorable multiplayer match."
There is a debate amongst many, the NWR staff included, concerning which game is the better Star Fox: the SNES original or the N64 reimagining. Regardless of your opinion, after Star Fox 64, it seemed like Fox would be a mainstay among Nintendo's eclectic cast of mascots, and we all waited patiently for Star Fox's next space adventure.
Of course, this is where things start to go sour for Star Fox. After five years of waiting, fans were treated to Star Fox Adventures, a Rare game that took Fox out of his cockpit and had him running around beating up things with a staff. Sure, he could still pilot his Arwing during certain sections, but the focus was on the adventure game elements, which, taken on their own, actually weren't all that bad. Pedro Hernandez elaborates:
"Star Fox Adventures is FAR from the worst game ever made. Despite being a straightforward Zelda clone, it does have its moments of fun and enjoyment. However, considering that this was the first new game since Star Fox 64, and one that took drastic measures in changing the universe, it's understandable why the series isn't as beloved as it used to be."
I think Pedro is absolutely right. The mechanics are fine, but this isn't the game that should have followed up Star Fox 64.
I find there are some interesting parallels that can be made here between Star Fox and other games, the most notable involving Nintendo's other beloved space-faring mascot, Samus. Metroid: Other M is a divisive, middling game that features some of what fans expect from the series, but also a whole heaping helping of stuff no one was ever asking for. Both Other M and Adventures were reviewed well enough, but there is always that caveat that these aren't the games we were expecting. As we move on, it becomes apparent that Star Fox still hasn't really recovered from this misstep, and it will be interesting to see if this foretells the immediate future of Metroid.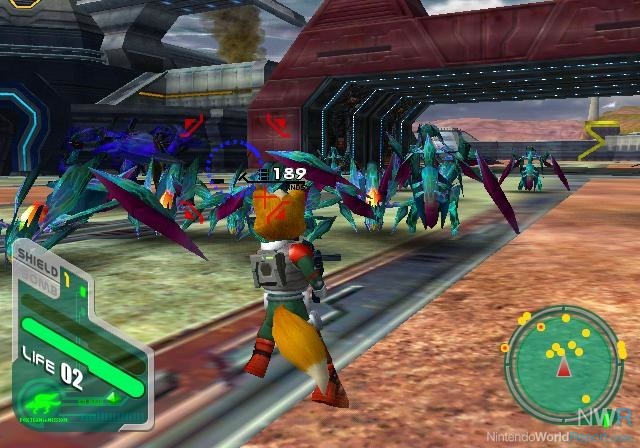 From Adventures, Nintendo vowed to appease fans with Star Fox Assault, a game that was promised to restore the beloved element of Star Fox: the flying. Yet, the Namco-developed game couldn't even do that properly, featuring a great number of Landmaster tank and on-foot segments. Worst of all, the controls outside of Arwing were clunky and cumbersome, so much so that these segments began to feel more like a chore. The game was reviewed humbly, but it certainly wasn't good enough to be the true successor to Star Fox 64. For that reason, a great number of gamers paid it little attention.
With Star Fox struggling to find footing in the traditional, home console market, Nintendo went ahead and moved the series to the DS. This move made sense as: a) handheld games are cheaper to produce and b) the handheld market typically allows for a little more experimentation and creativity. Q-Games designed Star Fox Command and released it a year after Assault. It borrowed ideas from the canceled Star Fox 2, becoming an action/strategy hybrid. Players had to plot the movement of each member of the Fox's squad across a map, choosing to engage enemies or pick up items while protecting the Great Fox from damage. It functioned surprisingly well, and while I don't think it should become a mainstay in how Star Fox is played, it marked the first time in nine years that a new play mechanic in Star Fox wasn't almost universally despised.
However, the game isn't perfect, and with Command, we have another parallel with a once beloved icon. It had started earlier with Adventures, but in Command it becomes rather evident that the cast of characters has swelled and festered. Much like Sonic the Hedgehog, Star Fox keeps introducing more and more furry companions for Fox to interact with. It wasn't an issue with Star Fox 64, as these characters were restricted to small cameos in particular levels, but with Command, it has gotten ridiculous. The game has nine different endings, and the plots here reek of soap opera nonsense. "Krystal is in love with Panther and abandons Fox!" "Krystal leaves both squads and becomes a bounty hunter. Years later, Fox runs into her, but doesn't recognize her!" The whole game features these insufferable themes of love and betrayal, executed with the subtlety of an atomic bomb.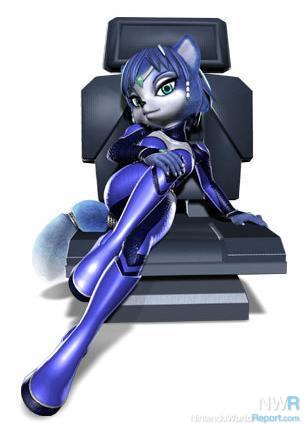 No. Please, no.

Now, here we are today. Star Fox hasn't come gracefully into this generation, but it's still around, somewhat battered and muddy. We are on the eve of the re-release of Fox's greatest adventure, his future still unknown. Though he may have been joking, Miyamoto remarked that this 3DS outing has to be the absolute best in the series, or Star Fox is going on the shelf. That seems odd, though, considering that as long as the game boots up when you turn it on, it should automatically be the best. No, what Star Fox needs is a new start. Something stripped of all the baggage that has accumulated over the past 14 years. Our news editor J.P. Corbran speaks to this point:
"The N64 was the first Nintendo system I ever owned, and Star Fox 64 was one of the two games I bought alongside it. To this day it remains one of my favorite games. It left enough of an impression on me that I've bought every game in the series since then, and even though none of them have lived up to its legacy I really hope Nintendo keeps making them, because Star Fox 64 proves how great the concept can work when it's done right."
Let Star Fox 64 be the blueprint. Let its impending re-release remind people why they cared about Star Fox in the first place. Make a sequel that exudes the spirit of the first two games but is free of all the extraneous missteps since. If it can't be done, if Nintendo can't find a way to make a fun and genuine Star Fox sequel, then perhaps Miyamoto really should put the series to bed. If the games keep featuring clumsy additions and half-baked plots, then Star Fox will only continue its spiral into obscurity.