We look back at some of the most significant events in the Wii's third year.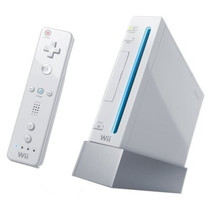 The little white console that could turns three in 2009
Happy Third Anniversary, Wii!
Would you believe it that in November the Wii turns three? It's amazing to think that only three years have passed since many of us stood in line, braving the bitter cold, hoping to get a Wii. Since then, the system has become a powerhouse in gaming, constantly setting new sales records, crushing the competition, and setting software sales on fire. The third year in the Wii's life is no exception. 2009 saw many significant events such as: hints at the future of the system, the revival of beloved franchises, interesting trends in Wii gaming, software and hardware sales, and the promise of tough competition in the upcoming years.
In this special anniversary feature, the Nintendo World Report staff members will talk about some of the biggest events in the Wii third year throughout the month of November. Each essay will reflect the thoughts and opinions of its author. As always, we welcome your feedback in the forums.