Here are some games you can play to help you get in shape for Nintendo's impending fitness revolution.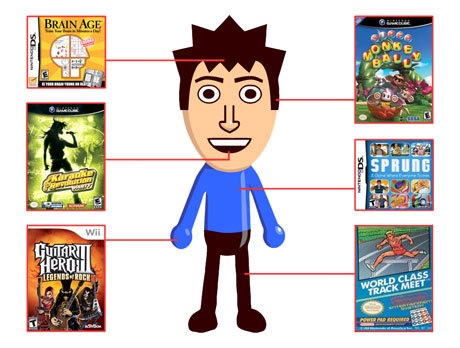 Wii Fit is out in Japan, and there's no doubt that the Japanese are playing Nintendo's fitness game to get in better shape as you read this. Since Americans are generally bigger than their international counterparts (read: we're fatter than the rest of the world), we may be too out of shape to play Wii Fit without keeling over in pain because we had to walk in place for more than seven steps.
With that in mind, we here at Nintendo World Report thought it would be a good idea to prepare everyone for the impending Western release of Wii Fit by suggesting games to play that will help acclimate the mind, body, and soul to the physical stress of working out. Wii Fit will offer a total body workout, so we've broken things down by individual body parts, from head to toe. We're not just going to look at the obvious areas, like the legs or the heart, but also some places you didn't even think you needed to train for. Our training games might be off the beaten path, too. You may be training for Wii Fit with games you're already playing!
---
Brain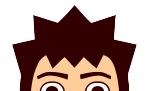 Brain Age Series
For training your brain, this one's a (sigh...) no-brainer. Whether you like the games or not, there's no denying that Dr. Kawashima's creation will sharpen your wits. The tests in the Brain Age games are simple on the surface, but the rapid-fire nature of the proceedings requires you to act quickly. Wii Fit will also require you to act quickly, although in a physical way. Doesn't that make for some great Wii Fit practice?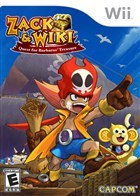 Zack & Wiki: Quest for Barbaros' Treasure - Wii
If doing math problems and connecting dots isn't your thing, Zack & Wiki will test your brain in a much different way. You've really got to think about how to solve a level, and not only that, you need to do it in the most efficient way possible. As a game, it's a load of fun seeing what new puzzles await you in each level. As a brain-training warm-up for Wii Fit, it's even better. You can't do much without your mind, so you'd better make sure it's up to snuff.
---
Eyes


Flash Focus: Vision Training in Minutes a Day - DS
Here's another self-explanatory trainer for your eyes. Vision Training isn't that much different than Brain Age, but it focuses on visual cues more than quick thinking. If you're starting to go blind, it may not be a bad idea to pull out a DS Lite, crank the brightness up, and get that blurry vision back to normal the natural way. On the other hand, you might want to take in what you can with what little vision you have left.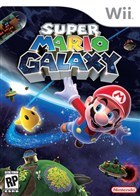 Super Mario Galaxy - Wii
Eye candy, anyone? There isn't a Wii game out there that's more pleasing to the eyes than Mario's latest grand adventure. The amazing backgrounds, fantastic lighting, and colorful planets will help train you in ways that few other games can: It will teach you what a good game looks like. A lot of other Wii developers haven't figured it out yet. Hopefully, Super Mario Galaxy will whip them into shape and get them producing games that look great, much like how Wii Fit will whip the average Joe into shape and make him or her look equally as great.