We take a look back at the games worthy enough to be considered the GameCube's best.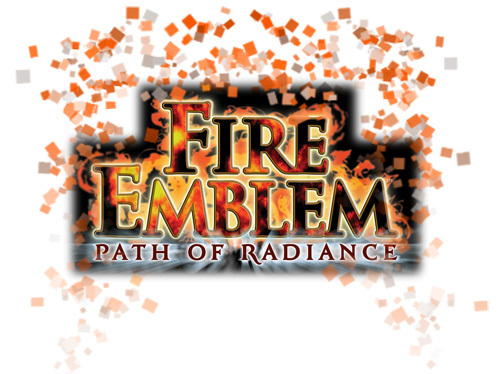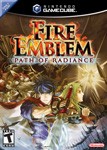 Released October 17, 2005

Developed by Intelligent Systems

Published by Nintendo

Retrospective by Karl Casteneda
Fire Emblem isn't as well known as Nintendo's other mainstay franchises, but it's actually been around since the Famicom days in Japan. When it made its U.S. debut on the GBA a few years ago, gamers in the States were finally introduced to turn-based strategy at its most intense. With long and difficult campaigns and JRPG story lines, it has developed something of a cult following. Last year's Path of Radiance deserves top honors among the rest, however, as one of the finest titles on the GameCube.
The story tells the tale of Ike, the son of a powerful mercenary and heir to leader of the group. When he gets mixed up in the war between rival nations Crimea and Daein, it heralds the beginning of a whirlwind adventure of tragedy, vengeance, and courage. With dozens of characters, you're able to enjoy a plethora of different plot lines that all relate to each other in some way or another.
While the story is interesting enough, Path of Radiance's real draw is its gameplay. While its grid-based movement and Hero/Troop mechanics are traditional fare in the genre, Fire Emblem's trump card has always been its brutal nature – once a character dies, they're forever erased in the story and cannot be revived. Should Ike die, you'll get a Game Over and the mission will restart. This proves especially challenging in chapters where you'll endure multiple missions without save points. It's difficult enough for even the most seasoned of turn-based strategists. Luckily, its stellar learning curve and addictive gameplay will rope you in even if you've never expressed interest in the series, and the absolutely mind-blowing cinematics act as the cherry on top of an already-delicious cake.
Path of Radiance is definitely one of the most underrated GameCube games out there. Even though everyone who has played it can't stop talking about its greatness, the game is seen as niche. We're telling you otherwise. Fire Emblem on the GameCube is awesome. Go play it!
---
Thoughts From the NWR Staff
Michael Cole: "Path of Radiance brought the excellent Fire Emblem series to western consoles for the first time ever, and boy am I thankful! Path of Radiance refreshingly veers from the hackneyed story lines found in the GBA entries, presenting character depth and sobering dialog unheard of from Nintendo games. I've easily spent over 100 hours playing this game, and I know others have played for much longer. Its gripping story, approachable gameplay, excellent music, and high replayability make Path of Radiance most certainly worth owning. Whether you're a perfectionist or just want to blaze through the game, if you like turn based strategy (and even if you don't), Path of Radiance is a fantastic choice."
Steven Rodriguez: "A lot of people didn't play Path of Radiance. I'm one of them. However, since its launch I've heard nothing but positive things about the game. The christening of it as one of the GameCube's greatest games is the final straw for me. I need to go out and get this game now. It seems like something I would regret missing out on, and probably one you don't want to skip, either!"
Jon Lindemann: "This is a game that I own, but haven't gotten around to playing. I
was immediately impressed when I first saw it at E3 2005. It featured
an amazing anime intro, and the demo level they were showing seemed
like a lot of fun. Ten years down the line, I think that Fire Emblem
will definitely be regarded, along with Eternal Darkness, as one of
the most underrated games ever to be released for the GameCube."
A Dissenting Opinion
David Trammell: "I was quite surprised when I fired up this game for the first time. Nintendo actually presented the player with three difficulty settings from the start. Considering that Nintendo rarely provides such a choice and that Path of Radiance was preceded by many portable cousins (including Advance Wars) that featured no initial difficulty selection, it was even more surprising. As an Advance Wars and Fire Emblem veteran, I naturally took advantage of the situation. In retrospect, I probably should have played it on normal mode. I lost interest in the game about half-way through, in part due to the extreme difficulty. Still, it was my own choice, and I don't blame Nintendo for giving it to me. However, in the future they might want to consider a one-time option to downgrade the difficulty level of a save file (DMC style)."
---
History Lesson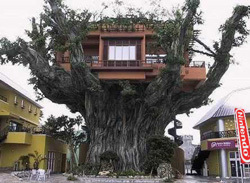 The NOA Treehouse Localization Team
Engrish. We've all experienced it, from "All your base…" to the ever-memorable "SHINE GET!" Luckily, Nintendo of America really focused on their translation efforts throughout this generation, which resulted in a new era for the venerable Treehouse, a localization team whose work is now well-known as some of the best in the industry.
Take Animal Crossing, for example. I was never a fan of its alternative gameplay, but I can't deny that the writing was fantastic. When Mario & Luigi: Superstar Saga was released, one of the biggest draws was its quirky and clever dialog. Obviously, the featured Path of Radiance received the same polish. Throughout the past few years, the Treehouse has continued to prove that just because a game isn't played in its native tongue doesn't mean it's any less enjoyable.