Pedro looks back at the game that made him experiment with various game genres on the SNES.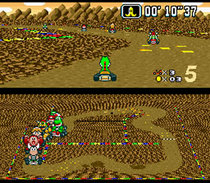 Growing up, I was sort of a picky gamer. This meant that I would only play games that I understood or thought looked fun. Why was I like this? My family didn't have a lot of money, so when we had a small budget for entertainment, we tried to make the best of it. I would use my allowance to either rent a movie or a game. If the game turned out to be too difficult or hard to understand I would be upset and my mother would scold me for it.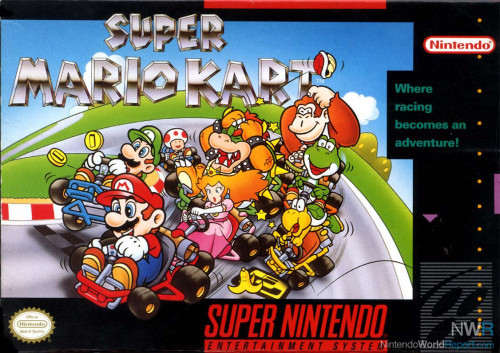 Then I got a Super NES as a birthday present. The same game rental rules applied here. Funny enough, my mother was a little more patient and forgiving, and actually tried to convince me to try other games and experience new things. I did, and thanks to that I got to experience some of the best games ever made. One of them was Super Mario Kart.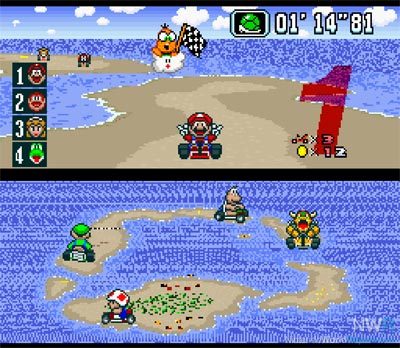 I had never played a racing game before Super Mario Kart. Like I said, anything different than easy or platforming games intimidated me. One summer day I decided to rent Super Mario Kart based on my mother's suggestion, and much to my surprise… I loved it.
Gameplay was extremely easy for me to learn. I quickly understood that each character had different weights that affected their speeds, how to properly use weapons and how to use shortcuts to your advantage. Soon, I was taking a shot at all of the cups and having intense kart battles with my older sister.
That's the beauty of Super Mario Kart's design. It's no wonder that, save for a few additions here and there, the formula has remained nearly intact with each new game in the franchise. It allows anyone, regardless of actual skill and gaming knowledge, to quickly enjoy the game and not feel intimidated by it all.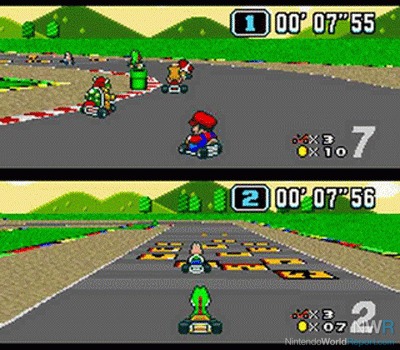 I will agree with some diehard fans that Super Mario Kart has aged a bit, and for my money, Mario Kart 64 is the best game in the series. That being said, Super Mario Kart still holds very well after all these years. The Mode 7 graphics can be distracting, but the racing remains as intense as ever.
My favorite character after all these years is still Yoshi. I'm the type of racer that prefers control over high speeds, so in all the games in the series, I would always go for the lightweight characters.
The game quickly became one of the favorites among my friends. I even hosted a birthday party with a few friends of mine, and we spent nearly the entire day playing both Super Mario Kart and TMNT IV: Turtles in Time.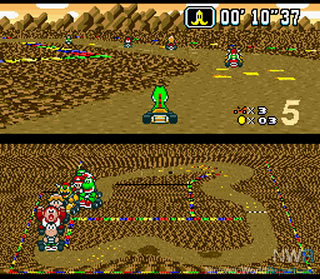 That's why even if the series has advanced with better courses, characters and options, Super Mario Kart still remains one of my all-time favorites, and the game I hold the closest to my heart. It taught me that I shouldn't fear the occasional change of pace and that you might find an amazing gem if you open your mind and your heart to the possibilities.