Surprisingly, Zach is not on this week's episode.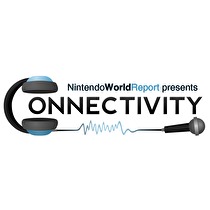 Subscribe via iTunes (Please rate and review, too!)
Hello and welcome to the latest episode of NWR Connectivity. This week's episode is hosted again by Daan, accompanied by Bryan and Andrew.
An expanded What We've Been Playing opens the show as Andrew is diving into Senran Kagura Burst, then relaxing a bit with Ultimate Angler/StreetPass Fishing and Pokemon Shuffle before wrangling larger monsters in Shadow of the Colossus. Bryan caught some more Pokemon in Pokemon Go and has been cruising the wide galaxy in No Man's Sky. Daan is playing Dragon Quest VII as it crosses to Europe for the first time ever, picked up episode 1 of Life is Strange and is grooving to the music in Tadpole Treble, by Matthew Taranto. After the games, the gentlemen discuss big changes in Pokemon Sun and Moon as well as some NX rumors.
Nintendo World Report is now on Patreon, and high rollers can name their topic for Connectivity, so head over to our Patreon page if you want to support us.
Connectivity has joined Twitter, so be sure to follow @ConnectivityNWR to be up to date on any announcements. We are wanting more listener participation, so feel free to ask questions, they may show up in the show!
Send us your listener mail by clicking here.
This episode was edited by Donald Theriault. The Connectivity logo was provided by Andrew Brown, and the opening theme song was provided by Perry Burkum. Check out more of Perry's music at Bluffs Custom Music.