We answer your listener mail questions and then jam out to some sweet underwater music on this week's episode.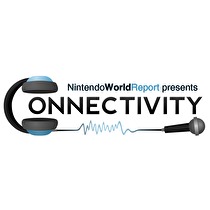 Subscribe via iTunes (Please rate and review, too!)
I hope you're able to tear yourself away from Smash Bros to listen to this week's episode of Connectivity, because it's a doozy. We have three awesome segments for you this week. First up, Alex and Addison are joined by special guest, Chris "CJ" Johnston of the Player One Podcast, for a rundown of the latest listener mail. Following that, Mike, Scott, and Zach are back with a run down your favorite music from underwater levels plus a few of their own. Finally, Donald and Tyler talk about Danganronpa 2.
Now that we've done a listener mail segment, the mailbag is looking a bit empty. Please fill it up by submitting your questions and comments to us here. Also, please rate and review the show on iTunes.
This week's episode edited by Mike Sklens.
"Megaman 2 - Bubbleman" by The NESkimos