Listener mail, a whole lot of Shovel Knight love, and a new space bonus segment!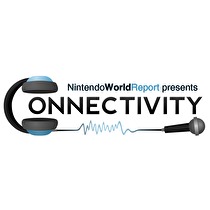 Subscribe via iTunes (Please rate and review, too!)
Hello and welcome to episode 139 of Connectivity! Don't tell the other episodes, but I really love this one.
Kicking the show off, Alex, Zach and Scott answer your listener mail. The guys answer questions about the future of E3, their favorite Game Boys, multiplayer-focused games and a whole lot more.
After that, Zach, Andy, Neal and Alex discuss Shovel Knight, the Kickstarter-backed indie game from Yacht Club Games. This retro-inspired platformer has quickly become a critical darling, and the gang goes over what makes Shovel Knight so unique. Best of all, this segment is spoiler-free up until the last 10 minutes or so, and plenty of warning is given before veering into spoiler territory.
After the show, Scott and Jonny return with a new space bonus segment. This week, Jonny discusses his secret favorite space-related topic: space suits! Jonny discusses the history and evolution of space suits while reminding us that being able to survive out in space is equally amazing and terrifying.
Be sure to click here to send us your listener mail, whether you've got thoughts about Shovel Knight, questions for Jonny about space and space suits, or any other thing to share. We'll see you next week!
This episode edited by Scott Thompson