Daan sits down with a number of indie eShop developers in this special mega-episode!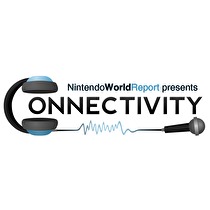 Subscribe via iTunes (Please rate and review, too!)
Welcome to this special episode of Connectivity, and boy what an episode it is. Last week, our own Daan Koopman organized ten separate interviews with indie developers currently working on games for both the 3DS and Wii U eShops. In each interview, Daan discusses those upcoming games as well the experiences of developing for Nintendo's digital platforms. The entire thing clocks in at just over four hours long, so below you'll find a handy tracklist with the studio and their current game so you can seek out any particular interviews that interest you first. If you have any questions for Daan, be sure to post them below. Enjoy!
1) 00:00:00 Daan's Introduction
2) 00:11:28 Henchmen Studios - Monkey Pirates
3) 00:31:22 Ludosity - Ittle Dew
4) 00:57:41 Nnooo and 3 Sprockets - Cubemen 2
5) 01:29:49 The Game Bakers - Squids Odyssey
6) 01:57:48 Rain Games - Teslagrad
7) 02:25:34 BeautiFun Games - Nihilumbra
8) 02:56:51 Paladin Studios - Momonga Pinball Adventures
9) 03:23:36 Teku Studios - Candle
10) 03:42:49 SnowCastle Games - Festival of Magic
11) 04:07:42 Nyamyam - Tengami
This episode edited by Daan Koopman and Scott Thompson.