Kid Icarus tournament recap, Kirby love, and the history of Koji Kondo on this week's episode!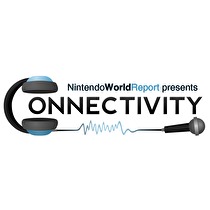 Subscribe via iTunes (Please rate and review, too!)
I'm not afraid to say it: this week's episode is real, real good.
Starting things off, Neal and Patrick sit down with the winners of our Kid Icarus tournament, Team IcarusGAF, to talk about the tournament and its controversy. Yes, if you don't know about some of the underhanded events that went on, this will definitely surprise you.
After that, Alex joins NWR/RFN newcomer Guillaume and the two debate the highs and lows of the Kirby series as a whole. Does the pink puff ball deserve to stand alongside the likes of Mario, Link, and Samus? Let us know what you think!
Next, Nicholas brings us the first installment of his new segment, N-Focus. This week, he highlights the career of Koji Kondo, Nintendo composer extraordinaire. As an aside, this segment is seriously good.
After the show proper, you'll find a bonus segment about Mass Effect 3 featuring Nate, Scott and friend of the show Sage Knox. The choice to listen or not is yours to make, but regardless the ending will be the same, so, you know, you should just listen.
Got something you want to ask us? Click here to do so. We like listener mail! Don't forget to check out our new, twice-a-week news show, Connectibites! We'll see you next week!
This episode edited by Scott Thompson.