Neal drops some Kid Icarus knowledge on our collective asses.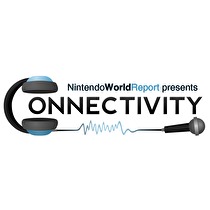 Subscribe via iTunes (Please rate and review, too!)
Why are you even listening to this? You really ought to be playing Kid Icarus Uprising instead. Don't you know that? Well, if you're going to listen to this episode I suppose I should let you know what's in it.
First off, we've got an oh-so special guest on this episode. It's Jesse Waldack of VG Tribune! He's a cool guy and you should totally check out his website and associated podcast. Now, on with the show... notes!
If for some reason you're not interested in the return of Pit, Neal is going to try his damnedest to convince you otherwise. There's also a discussion of the news at large including the then-rumored (now confirmed) news of Epic Mickey 2. Though there is still some rumor in there, with the possibility of a 3DS Epic Mickey game. In other news: we just might finally have a release date for Roller Coaster Tycoon on 3DS, a remixed version of Frogger is coming to WiiWare, and EA is shutting down servers for some of their older games.
After we read some awesome listener mail, Patrick and I hit the road and let the remaining cast talk about DC's recent run of animated features. I know this isn't really video game related, but let's face it. You are a nerd and as such you are required to like comic books. So I'm sure you'll enjoy this segment.
Do you like our show? I sure hope you do! Please tell all your friends about how awesome we are, and also review us on iTunes if you don't mind. If you've got a question for the Connectables, you can sent it to us by clicking here. See you next week!
This episode edited by Mike Sklens.