News, Super Mario 3D Land impressions from Daan Koopman, and Pedro "Nintendo Genius" Hernandez joins the crew for Jeopardy this week.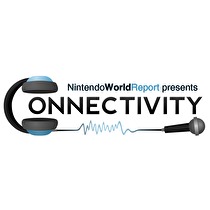 Subscribe via iTunes (Please rate and review, too!)
Hello! This week's episode of Connectivity kicks off with Andy, Mike, and Scott discussing all the information released by Nintendo late last week, a great deal of which is related to the 3DS. Andy also goes into total bummer mode while talking about Nintendo's largest net loss in history.
From there, sights turn towards one of the games that may just help spur 3DS sales this year: Super Mario 3D Land. Daan Koopman recently got to play through the entire game, and he joins Scott to discuss some of its unrevealed elements to this point as well as how it feels on the handheld system.
Closing the show out is our second episode of NWR Jeopardy. Neal and Scott host the show as Andy, Mike, Zach and Pedro fight tooth and nail for all those coveted NWR Bucks.
As always, you can send us mail here. Thanks for listening!
This episode was edited by Scott Thompson