Robobobobobobobobobobo.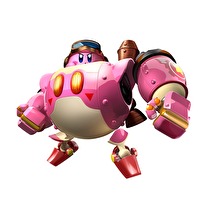 We're now in March 2018, so that means Kirby Star Allies is now due out later this month. In advance, we're going to look back at the Kirby series, specifically the last 10 years of games.
We close out with Kirby: Planet Robobot, the 2016 3DS game. Also, since Kirby games come out by the truckload these days, we also briefly mention Team Kirby Clash Deluxe, Kirby's Blowout Blast, and Kirby Battle Royale.