Hands on impressions of Mario Odyssey, Metroid Samus Returns, Splatoon 2 and more!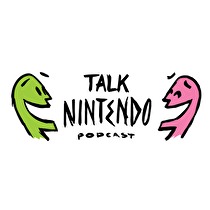 We've got some good stuff lined up in this episode from SNES Classic talk to hands on impressions of Metroid Samus Returns and more, but before getting into that Casey and Perry talk about what they've been playing. Kicking it off, Perry continues his budget gaming pickups with BoxBoxBoy!. The idea of two stacks of blocks originally scared him off, but does it turn out to be a good thing? Next on the docket is the recently rererererereleased version of Cave Story and yet it's the guys' real first time actually playing it, and both seem to really enjoy what they've seen (and especially HEARD) so far.
A brisk eShop Roundup this week includes a lone Wii U game and some solid offerings for both the 3DS and Switch. Villa de Discount returns, and for the first time ever it features a Switch game! That's right, the first game on the Switch to get disssssssscount. Moving into the news we take a deep look at the SNES Classic and the 20(+1) games it has to offer.
Moving into our of topic of the show, Casey was lucky enough to attend a press event in NYC that give him the opportunity to get hands on with a bunch of E3 demos! That includes Mario Odyssey, Splatoon 2 Salmon Run, FIFA 18, Metroid Samus Returns, Hey! Pikmin, Mario + Rabbids Kingdom Battle as well as testing out the soon to be released 2DS XL.
If you have any questions, comments or concerns please contact by tweeting us or by send us an email!