We're raising money for the children!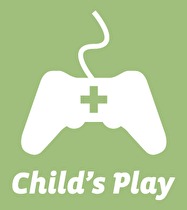 UPDATE:
Thanks everyone for making this another great year for our Charity Live Stream! We tried a lot of new things this year and would love to hear any feedback you have! The full show recording and bonus segments are coming soon!
ORIGINAL POST:
It's time for Nintendo World Report's Charity Live Stream, where we talk about Nintendo for half a day while raising money for the kids.
What is Child's Play? "A game industry charity dedicated to improving the lives of children with toys and games in our network of over 100 hospitals worldwide."
What are we doing? An all day Live Stream to raise money that will provide games and toys for kids in hospital. The more money we raise, the longer we go! Even if we hit our goal we'll continue with additional stretch goals!
We'll also be giving out prizes in a multitude of ways both on-air during the live stream and in the days leading up to it! See below for a detailed list of more than 59 different prizes to choose from!
Check back here during the live stream for new giveaways EVERY HOUR! (Giveaway entry forms are at the bottom of this article)
When?/ Saturday, January 26, starting at 11:30 AM Eastern.
How can I help? Show up. Spread the word. Donate.
Where? Right here! Whether you prefer to listen or watch, both the video and audio-only streams can be found below, along with the donation widget! Want to join in? Hit up the chat on the YouTube video or hop on our Discord server!
Full schedule below!
January 26th: Times and segments subject to change
***All Times Eastern Daylight***
| | | |
| --- | --- | --- |
| 11:30 AM | Introduction | Free |
| 12:00 Noon | Radio Free Nintendo | Free |
| 1:00 PM | Production Horror Stories to Tell in the Dark | Free |
| 2:00 PM | Nintendo eShop games in 2019 | Free |
| 3:00 PM | Radio Trivia | UNLOCKED |
| 4:00 PM | M2 - The Gods of Porting SEGA Titles | UNLOCKED |
| 5:00 PM | Jeopardy | UNLOCKED |
| 6:00 PM | Smashterpieces | UNLOCKED |
| 7:00 PM | Nintendo News Report: The Newsmaking Games of 2018 | UNLOCKED |
| 8:00 PM | Crossover Chaos | UNLOCKED |
| 9:00 PM | Talk Nintendo Podcast | UNLOCKED |
| 10:00 PM | Dr. Dragon Quest with Dr. Metts | UNLOCKED |
| 11:00 PM | Pokemon Coloseum/XD Discussion | UNLOCKED |
| 12:00 Midnight | Shenanigans | UNLOCKED |
| 1:00 AM | BONUS J&J Late Night Nigthmare | UNLOCKED + Your Soul |
But wait, there's more!
Stretch Goals (More to be announced!)
| | |
| --- | --- |
| The Rairdin Brothers Discuss Growing Up with Video Game Music | $4500 - UNLOCKED! |
| Daan Streams Mario Party 5 | $5000 - UNLOCKED! |
| Donald's Let's Play of Devil's Third | $7243 |
Prize List
There will be a variety of ways to win prizes both before and during the telethon! Here's a selection of prizes that winners will get to pick from: (images available upon request)
Digital 3DS/Switch Game Downloads
Assorted
Set of Custom Starlink Ship + Pilot Display Stands (Courtesy of GX)
Pokemon Sunglasses /w "Pokemon Trainer Hat" Extension
Custom NES Controller Keychain
Custom Pokemon VHS Box Bookmark
PDP Spinning Firebar Amiibo Stand
Super Mario Checkers Princess Power Edition
Super Mario Soft Lunchbag
Plushies
10 Inch TRU Exclusive Espeon Plushie
Star Fox Plushie (Damaged Label)
Tomy 8 Inch Pikachu Winter Edition Plushie
Pez Collections
Pez Nintendo 2017 Collection Gift Set - Mario, Donkey Kong, Peach, Yoshi
Pez Nintendo 2017 Collection Singles - Mario, Donkey Kong, Peach, Yoshi
Jigsaw Puzzles
Pokemon Johto Puzzle 550 Pc.
Zelda Majora's Mask Collector's Puzzle 550 Pc.
Figures/Toys
2 Inch Villager World of Nintendo Figure
4 Inch Villager World of Nintendo Figure
6 Inch Ganon World of Nintendo Figure
Ganon & Hyrule Castle World of Nintendo Playset
Tetra & Ocean World of Nintendo Playset
Tomy Clip 'n Carry Pokeball Set - Pikachu
Yokai Watch Jibanyan Vinyl 4" Figure (damaged box)
Physical Games incl. Amiibo
Skylanders Super Chargers Starter Pack Wii (Includes Hybrid Skylander/Amiibo Bowser)
Skylanders Super Chargers Starter Pack Wii U (Includes Hybrid Skylander/Amiibo Donkey Kong)
Trading and Amiibo Cards
PKMN TCG Bright Tide Theme Deck
PKMN TCG Hidden Moon Theme Deck
PKMN TCG Steel Sun Theme Deck
Ultra Pro Card Deck Box Bowser + AC Card Packs S1,3
Ultra Pro Card Deck Box Hyrule Logo + AC Card Packs S1,3
Ultra Pro Card Deck Box Mario + AC Card Packs S1,2
Ultra Pro Card Deck Box Zelda TP + 5xPKMNTCG 3card Pks
Amiibo
Monster Hunter - Navirou Amiibo (Slight crease in box)
Animal Crossing - Blathers Amiibo
Animal Crossing - Digby Amiibo
Animal Crossing - Isabelle Summer Outfit Amiibo
Animal Crossing - Kapp'n Amiibo
Animal Crossing - Kicks Amiibo
Animal Crossing - Lottie Amiibo
Animal Crossing - Mabel Amiibo
Animal Crossing - Resetti Amiibo
Animal Crossing - Rover Amiibo
Animal Crossing - Tom Nook Amiibo
Chibi Robo Amiibo
Detective Pikachu Amiibo (Bent Packaging)
Falco Amiibo
Inkling Boy Amiibo (Splatoon 1, Blue Hair)
Inkling Girl Amiibo (Splatoon 1, Orange Hair)
Lucina Amiibo
Mewtwo Amiibo
Ness Amiibo
Olimar Amiibo
Palutena Amiibo
Samus Amiibo
Sonic Amiibo
Toad Amiibo
Yarn Yoshi - Green Amiibo
Yarn Yoshi - Pink Amiibo
Zelda Champion - Daruk Amiibo
Zelda Champion - Mipha Amiibo
Zelda Champion - Revali Amiibo
Zelda Champion - Urbosa Amiibo
Triple Pack - Mii Fighter Amiibos
Finished: Pre-Event Giveaway
Finished: Livestream "Hour 0" Giveaway
Finished: Livestream "Hour 1" Giveaway
Finished: Livestream "Hour 2" Giveaway
Finished: Livestream "Hour 3" Giveaway
Finished: Livestream "Hour 4" Giveaway
Finished: Livestream "Hour 5" Giveaway
Finished: Livestream "Hour 6" Giveaway
Finished: Livestream "Hour 7" Giveaway
Finished: Livestream "Hour 8" Giveaway
Finished: Livestream "Hour 9" Giveaway
Finished: Livestream "Hour 10" Giveaway
Finished: Livestream "Hour 11" Giveaway
Finished: Livestream "Hour 12" Giveaway
Finished: Livestream "Shenanigans" Giveaway