SquareEnix would be all over the place if they could get concrete details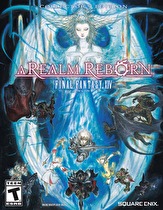 Following SquareEnix's announcements of NX support being considered for Dragon Quest X and XI, the RPG titan may be considering bringing their other key MMO to the platform as well.
In an interview with DualShockers, producer Naoki Yoshida expressed interest in releasing Final Fantasy 14 on the platform. Among the considerations holding an official announcement back are a lack of a release date for hardware and Nintendo allowing for cross-platform play with PC, PlayStation 3 and PlayStation 4 players.
Although negotiations would still be ongoing, if the game released on the NX platform it would be the first numbered Final Fantasy that would not be a remake on a Nintendo platform since 1994's Final Fantasy VI. The game relaunched as Final Fantasy XIV: A Realm Reborn in 2013 and released its first expansion pack Heavensward this past June, while music from the game can be found on both versions of Theatrhythm Final Fantasy.