Pi Studios' closure does not bode well for the title.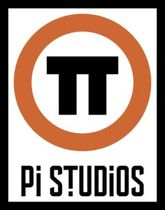 UPDATE: It has since come to our intention that this story is incorrect, and that Pi Studios has not closed. We apologize for the confusion this may have caused.
Pi Studios, developer of Wii versions of titles such as Call of Duty: World at War and Rock Band, have reportedly shut their doors.
The Houston-based studio was working on Bonk: Brink of Extinction for WiiWare, XBLA, and PSN. The title had previously been reported as cancelled, a position that property holder Konami later refuted.
Hudson Soft, who originally developed the Bonk franchise, was purchased by Konami and became a wholly owned subsidiary. This resulted in the apparent cancellation of Hudson's ongoing projects and the closing of Hudson's American branch, Hudson Entertainment.
Former members of Pi Studios recently created a new company, Category 6 Studios. They are currently working on a survival horror title for Xbox 360 and PS3.