Bayonetta is going in the flea dip.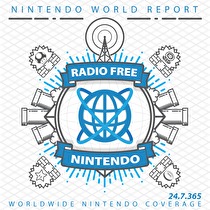 Subscribe via iTunes (Please rate and review, too!)
This week there's not exactly a theme to use to launch the article, so I wont. James passingly mentions that he's playing Card Shark, a game about cheating during the French Enlightenment. He encourages playing the demo. Guillaume has found his next brawler: Teenage Mutant Ninja Turtles: Shredder's Revenge. He seems to really like it, but he's been busy: he's also playing Dicey Dungeons and Pac-Man Museum+. Jon and Greg are both playing the demo for Monster Hunter Rise: Sunbreak. Lastly, Greg closes New Business with Mario Strikers: Battle League and Shin Megami Tensei V.
After a break, we tackle a couple emails. First, in light of Nintendo's difficulty to sell the Xenoblade Chronicles 3 limited edition, Jon and James explore why this is so very hard. Our second email asks us to seed a tournament and decide: who will win. You can send us your eCommerce support questions here.
This episode was edited by Guillaume Veillette. The "Men of Leisure" theme song was produced exclusively for Radio Free Nintendo by Perry Burkum. Hear more at Perry's SoundCloud. The Radio Free Nintendo logo was produced by Connor Strickland. See what he's up to at his website.
This episode's ending music is Sky Chase Zone from Sonic the Hedgehog 2. Composition by Masato Nakamura.. It was requested by GX. All rights reserved by SEGA Holdings.