I see you've selected WinBack.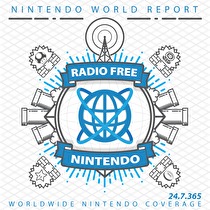 Subscribe via iTunes (Please rate and review, too!)
This week we start the show with a boatload of emails: the Online Expansion Pack (and chat about the Animal Crossing DLC), playing Ogre Battle 64 in 2021, the qualities of a reproduction Nintendo 64 controller, Dynasty WAHiors, and Nintendo's next big DLC pack. We didn't clean out the backlog, but we got a good start. Be sure to dump your email here.
After we finish our email, we dive into a little bit of New Business. Greg and James are playing with "literal f***ing clown shoes" Sora, the final DLC character for Super Smash Bros. Ultimate, and confront the nothingness that now awaits. Guillaume and Jon are playing review copies of Tetris Effect: Connected for Switch.
This episode was edited by Guillaume Veillette. The "Men of Leisure" theme song was produced exclusively for Radio Free Nintendo by Perry Burkum. Hear more at Perry's SoundCloud. The Radio Free Nintendo logo was produced by Connor Strickland. See more of his work at his website.
This episode's ending music is Castle Theme from Super Mario 3D Land. Composition by Mahito Yokota. It was requested by A.G. All rights reserved by Nintendo Co.,Ltd..