This Joy Con is for adults only.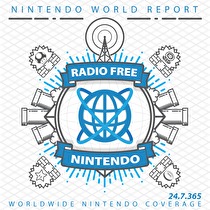 Subscribe via iTunes (Please rate and review, too!)
We asked for your email, and you delivered. So of course, rather than getting into meaningful topics we decided to answer questions like "Why is Mario?" Why? We're idiots. Besides existential Mario, this week we: provide an update on the state of Nintendo's mobile offerings, ruminate on the cost of children (and Switch), add Koei Tecmo to Smash, and games that needed a sequel to fix their issues.
We did save a little time for some New Business. None of us have made it to Fire Emblem yet, so instead we give some thoughts on The Hero's arrival in Smash, R-Type Dimensions EX, and Judgment.
Next week we'll be taking a mini-vacation. We'll return with a new episode on August 18. In the meantime, our next Patreon episode should be releasing around the same time.
If you're somehow looking for a game to play to fill the void, well then good news: it's time for the next RetroActive! The 3DS is now retro, so we're going to be doing a RetroActive on Crimson Shroud. We'll be recording it on August 22, but it's a very short game so that's plenty of time. You can participate by posting your comments in our forums or sending us an email. Comments posted may find their way into the show.
THE RUNDOWN
Listener Mail
00:03:38: Why Is Mario?
00:07:45: What is going on with Nintendo mobile games?
00:34:40: The Switch is expensive to own
00:52:00: Koei Tecmo to Smash
01:11:00: Sequels to fix their predecessor
New Business
01:34:25: The Hero
01:52:30: R-Type Dimensions EX
01:53:30: Judgment update
01:56:55: RetroActive Announcement
This episode was artisanally edited by James Jones. The "Men of Leisure" theme song was produced exclusively for Radio Free Nintendo by Perry Burkum. Hear more at Perry's SoundCloud. The Radio Free Nintendo logo was produced by Connor Strickland. See more of his work at his website.
This episode's ending music is Caught Red Handed from Mighty Switch Force. It was selected by Greg. Composition by Jake "vert" Kaufman. All rights were reserved by Wayforward Technologies