My golden tongue will guide the way.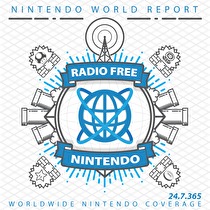 Subscribe via iTunes (Please rate and review, too!)
Nintendo unveiled their latest indies presentation, and we mostly ignored it. We don't do news. Instead we launch with New Business. James talks games with Baba Is You. This puzzle game has you construct rules in order to achieve victory. James is enjoying it, but finds the game can be frustrating, and the lack of a hint system means a lot of Baba Is Stop. He also spent his convalescence reliving his youth in dystopian 90s Internet simulator Hypnospace Outlaw. He's solved the dreaded file sharing menace, stopped the spread of a virus that turns your computer into waves crashing on the beach, and waged a multi-hour war with a "helper" installed directly to his desktop. Jon has some concluding thoughts on Gris, which he still can't pronounce, but he's sure it's a damn fine game. He then dives into Castlevania for the NES. Guillaume has a whole lot of Wonder Boy with impressions of both ...in Monster Land and ...in Monster World. We spend a lot of time just trying to remember which Wonder Boy is which, get angry at a series that dares to have two distinct counts in the title, and realize this is a great series of games. Greg closes out New Business with more classic games, breaking down the recently-announced Konami 50th Anniversary collections. We try to figure out what Castlevania games belong in the last four slots, but we all know it's Judgement.
After the break we dive into a little bit of Listener Mail. This week we were inspired by Cadence of Hyrule to figure out what indie developer could take their game mechanics and apply a Nintendo franchise. We also explain where the remaining telethon audio went. It's not missing, it's just not been publicly released, and now you can find out why. You can ask us why we've deviated from over a decade of traditions by sending us an email.
This episode was edited by Guillaume Veillette. The "Men of Leisure" theme song was produced exclusively for Radio Free Nintendo by Perry Burkum. Hear more at Perry's SoundCloud. The Radio Free Nintendo logo was produced by Connor Strickland. See more of his work at his website.
This episode's ending music is Oppressed People from Final Fantasy VII. Composition by Nobuo Uematsu. It was requested by ClexYoshi. All rights reserved by Square Enix Co., Ltd.