I live my life entirely through explosions.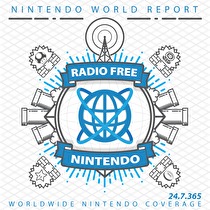 Subscribe via iTunes (Please rate and review, too!)
Things are back to normal this week, despite Thursday's sudden surge of Nintendo news. We do handle it during the second half of the show, but we start with New Business. James is playing review game Degrees of Separation. A co-op 2D platformer, with physics puzzles and elemental manipulation of the stage, it's a unique idea that's full of charming details but the gameplay itself is lacking in a number of crucial ways. As a Xbox Game Pass subscriber, Jon is entitled to play Crackdown 3 without paying anyone involved. Its reputation as a game from 2007 is well-earned. Guillaume spent some time with Karen's family, meaning it's time to pull out another Jackbox, this time Party Pack 5. If you ever wanted to freestyle as giant robots, then we have a game for you. He also got a chance to play Pac-Man vs. the way God intended, in Namco Museum Arcade Pac across multiple Switch consoles. Greg is the latest person on RFN to find himself enamored with Monster Boy and the Cursed Kingdom. I've run out of things to say about Monster Boy games, so just go play it.
After the break we tackle the news of the day in the only way we know how: Listener Mail. This week we: say goodbye to Reggie and chart the future for a post-Miyamoto Nintendo, figure out if Xbox Game Pass fits inside a tiny Switch console, and found our own for-profit university. You can apply by sending us an email.
This episode was edited by Guillaume Veillette. The "Men of Leisure" theme song was produced exclusively for Radio Free Nintendo by Perry Burkum. Hear more at Perry's SoundCloud. The Radio Free Nintendo logo was produced by Connor Strickland. See more of his work at his website.
This episode's ending music is Battle of the Mounds, from Conan the Barbarian. Composition by Basil Poledouris. It was selected by Greg. All rights reserved by Universal Pictures Film Music