Jon is trying to get into streaming. He's going to need some help.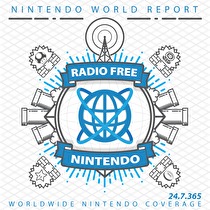 Subscribe via iTunes (Please rate and review, too!)
Last week we did an all-New Business extravaganza. We blitzed through 11 games with the speed and grace of a gazelle. This week it is yet another all-New Business episode, this time with the speed and grace of a matinee. We managed to get through a measly five games, one of which we hadn't even actually played. It's a real return to form for "The world's most important podcast."
Guillaume kicks-off the show with Monster Boy and the Cursed Kingdom, the newest Monster Boy game that is somehow unrelated to the recent remake of Wonder Boy: The Dragon's Trap. It turns out that they're both great games, and Gui recommends both heartily. Greg is pursuing a 2D revival of his own, with Mega Man 11. He's already pulverized Dr. Wiley on some outrageous difficulty, and really likes the same game that James called his biggest disappointment of the year. Jon starts his New Business wearing a pair of freshly pressed slacks, as he breaks down the business implications of Bungie and Activision parting ways over Destiny 2 - which coincidentally he has been playing heavily. He also attempts to "live stream" waiting for New Super Mario Bros. U Deluxe via a podcast. It goes about as expected. James closes out the show with his thoughts on Octopath Traveler. He's not pleased with the game's pacing, structure, experience and equipment model, and storytelling. It's got a lot of problems, that could be fixed fairly easily; maybe there will be a sequel.
Two big reminders this week. First, send us your emails. Second, the 9th Annual NWR Live Stream will be on January 26.
RFN is going to be all over it:
12:00 Noon: RFN's Annual Predictions
1:00 PM: Production Horror Stories, hosted by Syrenne McNulty and featuring James
3:00 PM: Radio Trivia, hosted by Michael Cole and featuring Greg
5:00 PM: Jeopardy, hosted by Syrenne McNulty and featuring Greg and Jon
12:00 Midnight: Shenanigans
01:00 AM: J&J Alternate Reality New Business, hosted by James and Jon (and alcohol)
This episode was edited by Guillaume Veillette. The "Men of Leisure" theme song was produced exclusively for Radio Free Nintendo by Perry Burkum. Hear more at Perry's SoundCloud. The Radio Free Nintendo logo was produced by Connor Strickland. See more of his work at his website.
This episode's ending music is Road Less Taken, from Persona Q2. It was requested by Syrenne. All rights reserved by Atlus Co., Ltd.