Cinema, for one.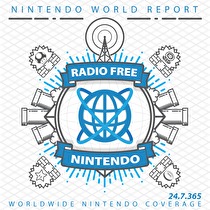 Subscribe via iTunes (Please rate and review, too!)
It's going to be hard to adjust back to normalcy after the party that was Episode 600. I just don't know what we're going to do...
What's that, you say? Super Smash Bros. Ultimate is out? Why yes it is! In this, an all-New Business catch-up show, we instead start the show with the hottest new business. Jon, Greg, and James are all sampling from video game equivalent of an all-you-can-eat buffet, and devote the opening of the show to their first few hours. Some of this time is stolen to discuss Joker's announced role as the first character in the upcoming DLC pack. After we prattle on about Smash, we turn the floor over to Gui. He's been taking a look at multiple versions of Sonic the Hedgehog, both on 3DS and now on Switch. He also has been working through retro-remake Wonder Boy: The Dragon's Trap. Lastly, he has a report on NAIRI: Tower of Shirin, an adventure/puzzle game where cat bandits are a real thing. Jon did some Black Friday savings, and moved all his Switch data to a new SD card - the hard way. He's got hands-on impressions with Flip Grip, the Switch case for playing in tate mode, something not particularly useful for all the time he's still putting into Diablo III. Lastly, James and Gui report from the battlefields of Valkyria Chronicles 4. The game is good, but has a lot of pitfalls. James has cleared it and has advice for Guillaume, who seems to have given up the fight.
Next week we should be back to our normal show, so please send us your questions.
This episode was edited by Guillaume Veillette. The "Men of Leisure" theme song was produced exclusively for Radio Free Nintendo by Perry Burkum. Hear more at Perry's SoundCloud. The Radio Free Nintendo logo was produced by Connor Strickland. See more of his work at his website.
This episode's ending music is Title Theme, from Valkyria Chronicles 4. It was selected by James. All rights reserved by Sega Games Co., Ltd.