You didn't see it coming...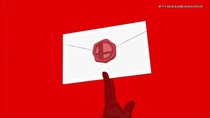 The first DLC character for Super Smash Bros Ultimate has been revealed.
"Joker", the protagonist of Persona 5 who is also playable in the recently released (in Japan) Persona Q2, will be the first character in the Fighter's Pass. No date was given for the launch of the character.
The voice of Joker in North America, Xander Mobus, is also the voice of the Super Smash Bros announcer.