There is a sublime irony that my notes indicate Jon spawned this title.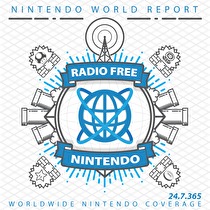 Subscribe via iTunes (Please rate and review, too!)
James kicks-off New Business with Reigns: Kings and Queens, for Switch. It's a card game where you make binary decisions and are murdered for it. It's regicidal fun. Greg has some final thoughts on Octopath Traveler. It appeals in some of the same ways as the Bravely games, but rewards a level of planning that makes the experience all its own. Guillaume also has final thoughts on both Sushi Striker and and Dead Cells. You'll never guess which one he beat. Congrats, buddy! Jon closes us out with a does of Non-tendo, putting on his chaps and exploring the world of Red Dead Redemption 2.
After the break we take a look at the final Super Smash Bros. Ultimate Nintendo Direct. Pokemon vs. Piranha Plant; it was never a fair fight.
Episode 600 will be a live show featuring our RetroActive on Super Punch-Out!!.
We are recording it on Saturday, Dec 1st. 1 PM Eastern US
You can get a head start on the Punch-Out!! RetroActive in our Talkback thread.
This episode was edited by Guillaume Veillette. The "Men of Leisure" theme song was produced exclusively for Radio Free Nintendo by Perry Burkum. Hear more at Perry's SoundCloud. The Radio Free Nintendo logo was produced by Connor Strickland. See more of his work at his website.
This episode's ending music is Chill Ver. 2, from Super Smash Bros. for Wii U. It was selected by Greg. All rights reserved by Konami Digital Entertainment Co., Ltd.