"I can't believe they replaced the Omega stages with Poké Floats", said the lightest timeline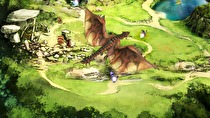 Nintendo held the final dedicated Super Smash Bros Ultimate Direct prior to the game's launch earlier today, with a whole host of announcements.
Spirits
Spirits were designed to replace the trophies, and will power up fighters when revealed. The primary way to obtain these spirits is in Spirit Battles, in which, for example, Iggy Koopa would fight with small red Bowsers. New Spirits will be unlocked after winning, in a game that gives them a shield with holes to blast through.
There are four spirit classes: Novice, Advanced, Ace, and Legends. Each fighter can have one primary Spirit assigned, and up to 3 support spirits. Spirits have a weapon triangle: Attack -> Grab -> Shield. Primary Spirits level up in combat, and can evolve or be transformed into different spirits by sending home the cores. Spirits can also power up Amiibo.
The main mode for the Spirits is called World of Light, which features a full world map as the Smash Bros characters attempt to fight off a character named Galeem who has captured all of the Spirits.
New and Echo Fighters
The original Echo Fighter Ken, and Pokemon's Incineroar, will be the last charactes to unlock. A DLC pass for five characters will be sold, and players who buy the game on the eShop or register the physical game before January 31 will get Piranha Plant as a character in February.
Assist Trophies
Shadow the Hedgehog, Yuri Kozukata (Fatal Frame), Isaac (Golden Sun), the Black Knight (Fire Emblem: Path of Radiance), Thwomp, Spring Man (ARMS), a Wily Capsule, the flies and a flyswatter from Mario Paint, Tiki (Fire Emblem: Awakening), Vince (Art Academy), Guile (Street Fighter), and Akira (Virtual Fighter) were among the new Assist Trophies.
There are 59 Assist Trophies in all, more than the Pokemon in the game, and the summoner can avoid the loss of a point by KOing the Assist Trophy.
Game Modes
The 100-Man Melee has been renamed "Century Smash", and ALl-Star Mode will be available immediately. Challenges are now presented in the style of a comic book.
Local combat will include a custom balance option to buff or nerf certain characters.
Online
The For Fun and For Glory distinctions have been done away with, instead matchmaking based on optional rules determined by the players.
Global Smash Power will now be based on a full ranking of the game's population: a GSP of 2000000 means you are better than 1999999 players. High GSP will unlock Elite Battles, which will be used for balancing.
Menu
All characters will appear on the menu in the order they joined the series, with the Mii fighters at the end.
Amiibo
Inkling, Ridley, and Wolf were reconfirmed for launch day, K. Rool, Piranha Plants and Ice Climbers for February 15, and Young Link/Ken/Isabelle/Pichu/Daisy will follow in 2019.