Sometimes the name of the game is the game of the names.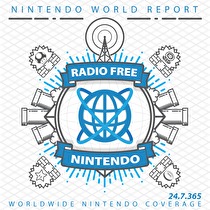 Subscribe via iTunes (Please rate and review, too!)
The whole family is back together this week, and things are immediately disastrous, but it's fine. This week, Greg starts New Business with The Messenger, a Ninja Gaiden-inspired indie game that NWR recently awarded it's highest possible score. He too is greatly enjoying this, the latest in a long line of great indie games on Switch. James has yet another review, God Wars: Future Past and he struggles so much for something interesting to say he resorts to making guttural noises. Guillaume is likewise bored with The Alliance Alive. Legend of Legacy showed promise but the necessary growth just isn't here. Instead he takes a look at Dead Cells, and like Jon he thinks being dead feels really good. Lastly, Jon tells us about digging through his gaming history back home and then digs through some RFN history with legendary shooter Ikaruga.
After the break we knock-out a duo of Listener Mail: pair a Nintendo franchise with the system it missed, and does box art still matter. You can release your next game on the Boom Blox system by sending us an email.
This episode was edited by Guillaume Veillette. The "Men of Leisure" theme song was produced exclusively for Radio Free Nintendo by Perry Burkum. Hear more at Perry's SoundCloud. The Radio Free Nintendo logo was produced by Connor Strickland. See more of his work at his website.
This episode's ending music is Shotgun Kiss, from F-Zero GX. It was requested by Ben. All rights reserved by Nintendo Co., Ltd. (probably)