The hottest style trend of 2018 is coming at you straight outta the woods.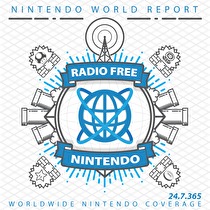 Subscribe via iTunes (Please rate and review, too!)
Guillaume returns to our happy family, sporting the first pieces of his newest fashion line, "La Forêt Nue". In celebration, we let James kick off New Business with WarioWare Gold. He likes the game a lot, but can't shake the feeling that having seen most of these games before is taking something away from the wide-eyed glee he anticipated. He also has impressions of the surprisingly-lengthy demo for Valkyria Chronicles 4. He played it at E3, but now he can talk about how the Switch version of this Super-Kawaii World War II holds up in the heat of battle. Jon promised you an update on Dead Cells, and here it is. Where are all these good exploration-heavy platformers coming from? Gui, back from vacation, has a lot of games to go through. Max and the Curse of Brotherhood underwhelmed, which leads him to make a James-like declaratory statement. Kirby: Star Allies remains adorable to anyone not named Jon Lindemann. Lastly, he has thoughts on the dark goings-on at MidBoss, developers of 2064 Read Only Memories...JUST IN TIME FOR THE SWITCH VERSION!
After the break we tackle two emails: how would we handle an IGN-style plagiarism scandal, and what piece of gaming paraphernalia do we most regret losing? You can send us your Elegy for an e-Reader by sending us an email.
This episode was edited by Guillaume Veillette. The "Men of Leisure" theme song was produced exclusively for Radio Free Nintendo by Perry Burkum. Hear more at Perry's SoundCloud. The Radio Free Nintendo logo was produced by Connor Strickland. See more of his work at his website.
This episode's ending music is Train/Realm Overworld Theme, from The Legend of Zelda: Spirit Tracks. It was requested by Cesar. Composition by Michiru Yamane. All rights reserved by Nintendo Co., Ltd.