Vaudeville's got nothing on us.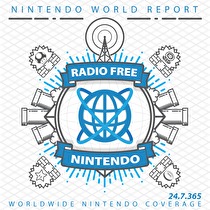 Subscribe via iTunes (Please rate and review, too!)
I'm not going to top last week for irreverent ways to mention that Jon isn't able to join us this week, so just imagine I rewrote a passage from James Joyce and we'll proceed.
James begins the proceedings with a look at Fallen Legion: Rise to Glory, for Switch. Yet again, he's giving impressions for a game he's already reviewed, but at least he liked this one! Greg just got Bloodstained: Curse of the Moon, so of course he's already beaten it. As an experienced hand at the Castlevania oeuvre, he's well suited to take a BITE out of this game. I am without shame; come at me. Guillaume took a look at the new content in Gorogoa. He then gives his impressions of Runner3, and the wisdom of pre-ordering digital merchandise. Lastly, he looks at the well-produced by seemingly bog-standard puzzle game Sushi Striker demo.
After the break we get through a staggering THREE emails. We stream Resident Evil 7 to Switch, forget eras of Nintendo history, and design a game that would make the ESRB raters sweat. You can send us your Pizza Pasta-lead spin-offs via our inbox.
We are two episodes away from our RetroActive on Henry Hatsworth. You know the deal, impressions go in the talkback.
This episode was edited by Guillaume Veillette. The "Men of Leisure" theme song was produced exclusively for Radio Free Nintendo by Perry Burkum. Hear more at Perry's SoundCloud. The Radio Free Nintendo logo was produced by Connor Strickland. See more of his work at his website.
This episode's ending music was selected by James: Blood and Roses, from Fallen Legion: Rise of Glory. All rights reserved by YummyYummyTummy, Inc.