This podcast has a money making opportunity for you.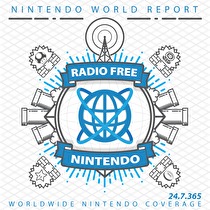 Subscribe via iTunes (Please rate and review, too!)
Where do I even start with this one? New Business this week is full of nonsense plot resolutions and deep disrespect. Greg is back with an update on the long-suffering update to Pinball FX3. Improved performance makes for improved pinball. He's also finished his bedtime story, Layton vs. Wright. James' tease of an ending that was "absolute nonsense" turned out to be accurate. It's hard not to spoil it, because even years on it can make someone incredulous. Speaking of preposterous narratives, James gives his court-ordered single comment on Yakuza 6. It's still the absolute nonsense you expect from this series, including its own nonsensical plot resolution, but now in an impressive new game engine. Guillaume continues to show his true colors, with an update on his quest to dominate the world of Graceful Explosion Machine. He also finally got around to River City: Tokyo Rumble. It turns out this brawler is single player-only, and for a full-priced brawler, that is more preposterous than Layton, Wright, or Yakuza. Jon concludes New Business with a "best life alert" as he wanders in Morrowind. He's greatly enjoying his time pressing the A button for hours straight.
After the break, we handle a grand total of two Listener Mail questions. First up we return to everyone's favorite game: Nintendo Franchise Executioner. Do we kill Paper Mario or Earthbound, BoxBoy or Pushmo, Pikmin or Splatoon? We then look at statements from Nintendo's new president. Is a 100 billion Yen mobile division really possible? Does his plan for an executive committee to greenlight games make sense? You can exchange 5 orbs for a chance at getting your question answered by sending us an email.
BREAKING NEWS! We've got our next RetroActive lined up. We'll be playing Henry Hatsworth in the Puzzling Adventure for the Nintendo DS. No date to announce yet, but we'll be trying to do it before E3. Talkback article will be up soon, and we'll have a full announcement for our plans during next week's episode. Go and order your copy now.
This episode was edited by Guillaume Veillette. The "Men of Leisure" theme song was produced exclusively for Radio Free Nintendo by Perry Burkum. Hear more at Perry's SoundCloud. The Radio Free Nintendo logo was produced by Connor Strickland. See more of his work at his website.
This episode's ending music was selected by Greg: Windmill Hills, from Donkey Kong Country: Tropical Freeze. Primary composition by David Wise. All rights reserved by Nintendo Co., Ltd.