Jon's Switch is doomed. It's just a matter of time.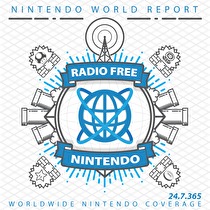 Subscribe via iTunes (Please rate and review, too!)
We're back together this week. Gui kicks off New Business impressions of Cave Story+, for Switch. As the tenth platform to receive a version of Cave Story, we don't have a lot to add this time. Gui also talks about Elliot Quest on Wii U, and catches up with Metroid: Samus Returns. Jon has a look at Wolfenstein II, coming next year to Switch, but he's playing it on THE MOST POWERFUL CONSOLE OF ALL TIME Xbox One X. BJ kills Nazis so good with all those gigaflops. Greg and James conclude New Business with very late-game updates on Super Mario Odyssey. Their meandering conversation concludes controls, mechanics, structure, and some very specific challenges the game presents. Light spoilers are present for those sensitive to such things.
After the break, we hit on some email. This week we: take a look at modding our systems, figure out what games will most suffer with the death of the Miiverse, and create new Nintendo Panel De Pon mashups. You can send us your game pitches via the inbox.
Coming up, on December 2, it will be time for the 8th Annual NWR Telethon. RFN will be kicking off the show at noon, with our next RetroActive: La-Mulana for WiiWare. There was a poll. Things happened. Here we are. We hope you can join us. The talkback thread for the RetroActive is now open.
This episode was edited by Guillaume Veillette. The "Men of Leisure" theme song was produced exclusively for Radio Free Nintendo by Perry Burkum. Hear more at Perry's SoundCloud. The Radio Free Nintendo logo was produced by Connor Strickland. See more of his work at his website.
This episode's ending music is Wii Shop Channel / Mii Channel from Super Smash Bros. for Wii U. It was selected by Greg. All rights reserved by Nintendo Co., Ltd.