The Four Horsemen themselves dissect the latest 3DS Nintendo Direct.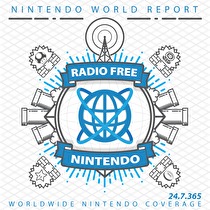 Subscribe via iTunes (Please rate and review, too!)
Conquest, Famine, Pestilence, Death. Lindemann, Veillette, Jones, Leahy. These and more parallels are drawn in this week's episode, in which the RFN riders are harbingers of doom tasked with the delivery of their thoughts on today's 3DS-focused Nintendo Direct. We keep it short and sweet, discussing Super Mario Maker for 3DS, Poochy and Yoshi's Woolly World, Pikmin, and everything else announced. We also take an intriguing look at what was shown in the Japanese version of the event, which fans of horse racing and baseball will surely find to be a...revelation.
In between death knells we find the time to announce the games for our next RetroActive, which are:
Bully: Scholarship Edition (Wii)
The Incredible Hulk: Ultimate Destruction (NGC)
Grand Theft Auto: Chinatown Wars (NDS)
Scarface: The World is Yours (Wii)
Lego City Undercover (Wii U)
Retro City Rampage
Vote now! Polling closes Sept 15, at 9 PM Eastern. We won't try to sway you in any direction, but remember this RFN motto: First you get the money, then you get the eBay account, then you get the ZX Spectrum.
As always, if you have questions or comments, you can send them to our mailbag.
This episode was edited by James "Bad Choice" Jones. The "Men of Leisure" theme song was produced exclusively for Radio Free Nintendo by Perry Burkum. Hear more at Bluffs Custom Music's SoundCloud. The new Radio Free Nintendo logo was produced by Connor Strickland. See more of his work at his website.
This episode's ending music is Plasm Wraith from Pikmin 3. All rights reserved by Nintendo Co., Ltd.